The thought of having Mango Peshawari Ice Cream is sometimes the only thing that makes surviving through Karachi's summer bearable. And that got us thinking: what are the other mango and summer desserts that one can have in Karachi that really do justice to THE season of fruits. Here is our humble list:
9 Mango and Summer Desserts In Karachi You Need To Try:
1.
Pistachio Lemon Cake
by Test Kitchen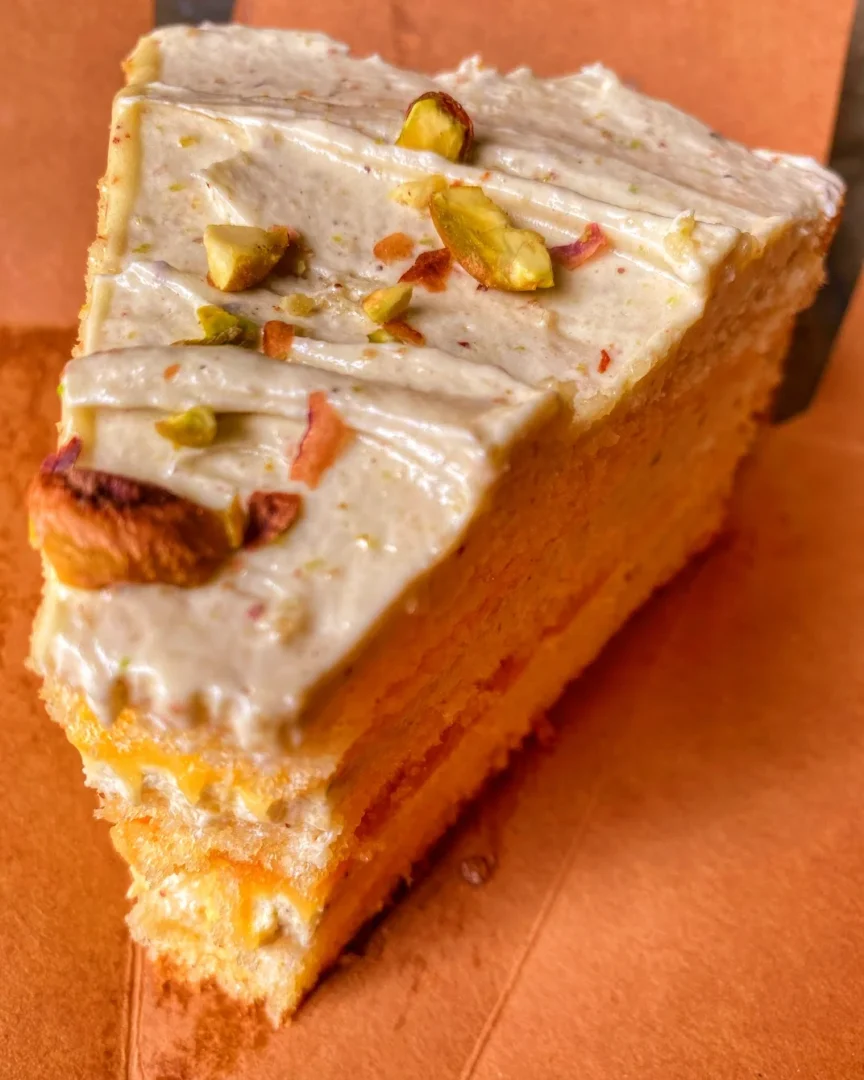 When looking for the best, you have to give credit to desserts that play with flavours and ingredients you haven't seen work before. This pistachio and lemon cake transports you to an imaginary island where the sun exists for the view but everything feels cool and breezy. There is a lemon layer which would remind you of a lemon tart, then there is a soft sponge layer and a pistachio cream layer which has a hint of cinnamon.
The result is this beautiful combination of flavours that deliver tartness but also subtle sweetness and creaminess and then the satisfying bite of the sponge cake itself. The perfect summer dessert, in our opinion.
2.
Mango Mousse Cake
By Coco9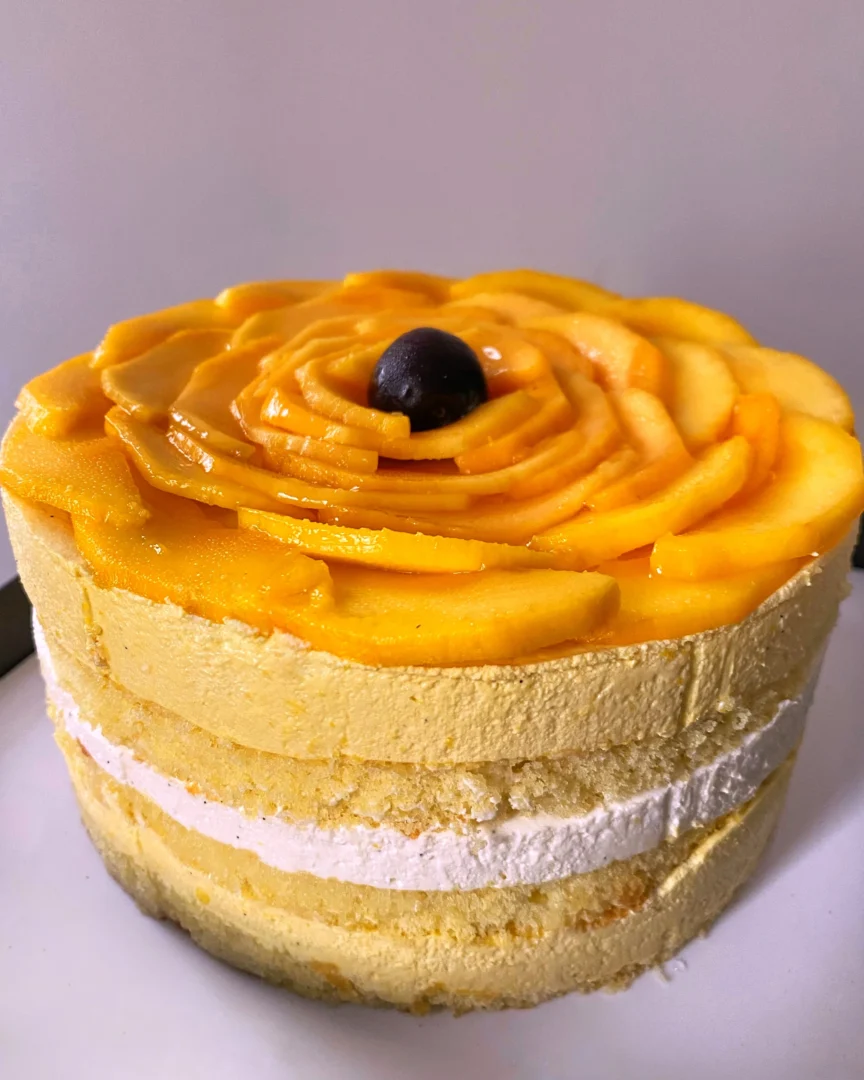 Trifle but make it cake – that's how we would describe this mango mousse cake by Coco9. Whatever you may call it, it works. It has layers of sponge cake, cream and custard-y mango mousse and is then topped with fresh mangoes. While we may have liked it better if the sponge cake was a little more moist, when you have it combined, it is a really flavourful cake. None of the layers are too sweet and it stays in the realm of mango custard and cream cake flavours which actually makes it a pretty good summer dessert.
3.
Mango Victorian Sponge Cake
by Loaf Out Loud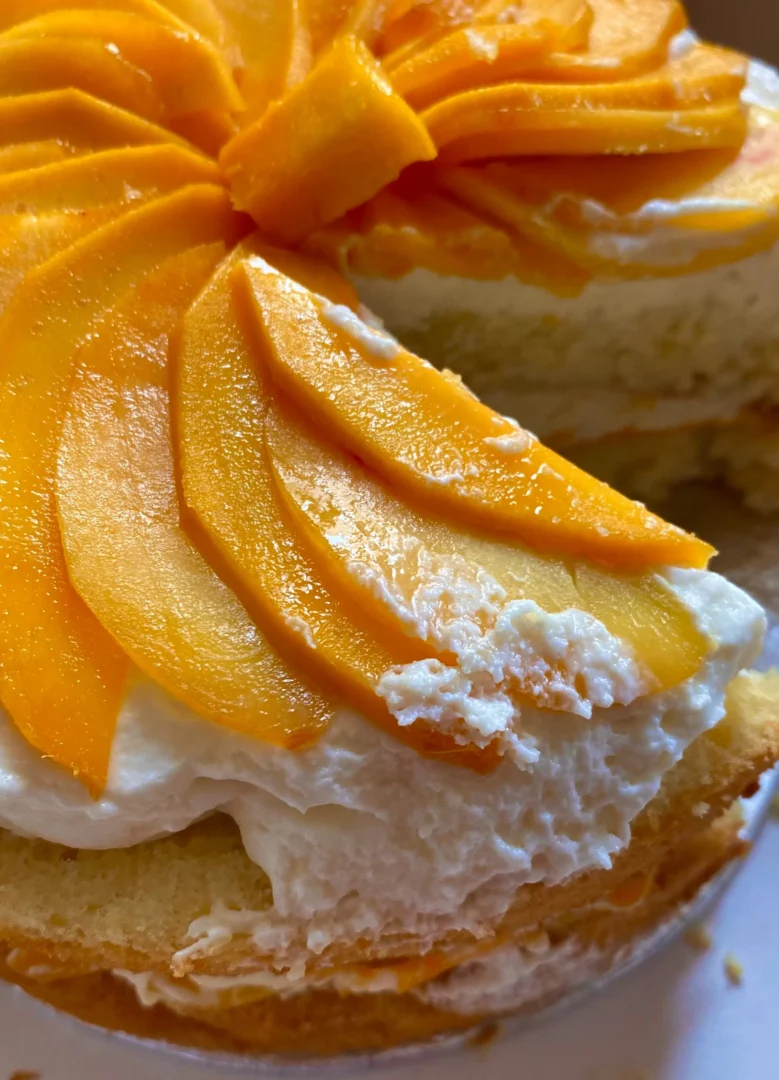 If you have forgotten the appeal of having a good fruit and cream cake, you need to try the Mango Victorian Sponge Cake by LoafOutLoud. It is the airiest cake – with a moist sponge cake layer, vanilla flavoured cream and fresh mangoes. There is beauty in simplicity and also flavour. A rad summer dessert you will want to order over and over.
4.
Mini Mango Mousse Cake
By YumByAmna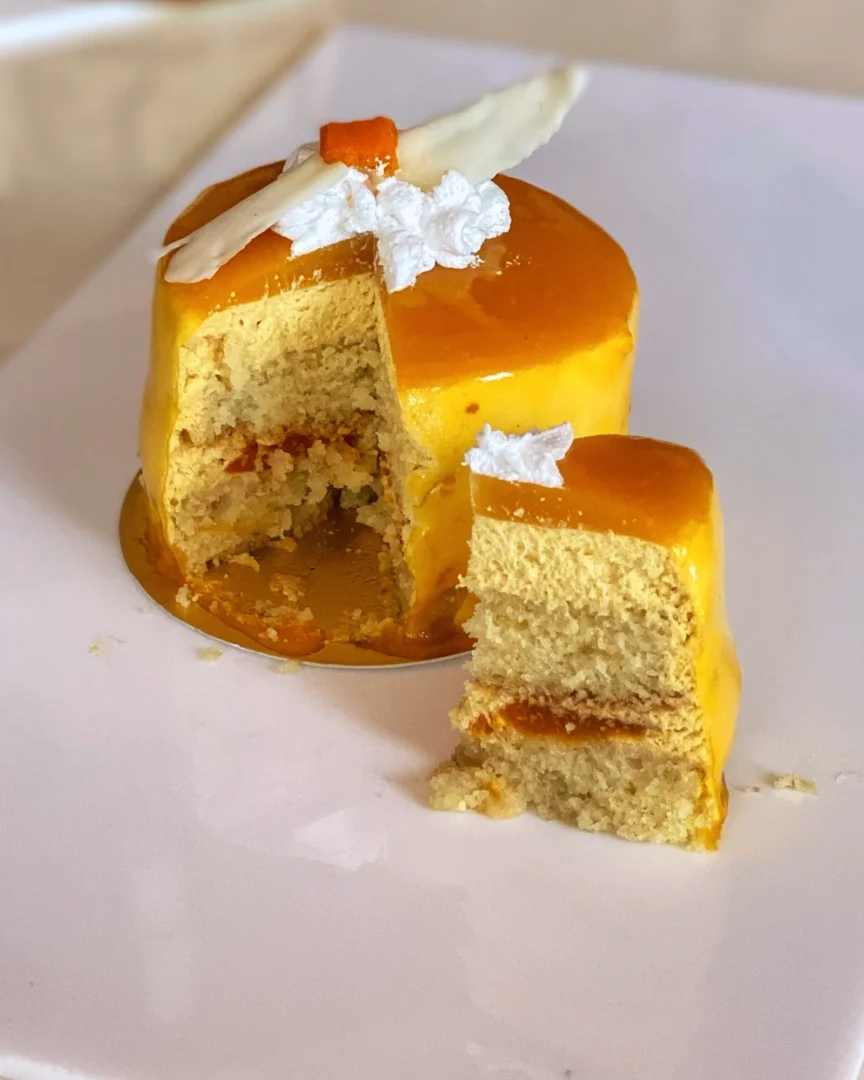 Kind of loving the trend of layered mango desserts – this also has layers of mango mousse and sponge and is then surrounded by this light mango jelly which also adds a fun texture to the dessert. Bonus points for the fact that it can be picked as an individual serving from the bakery.
5.
Mango Greek Yogurt Bowl
by Evergreen Cafe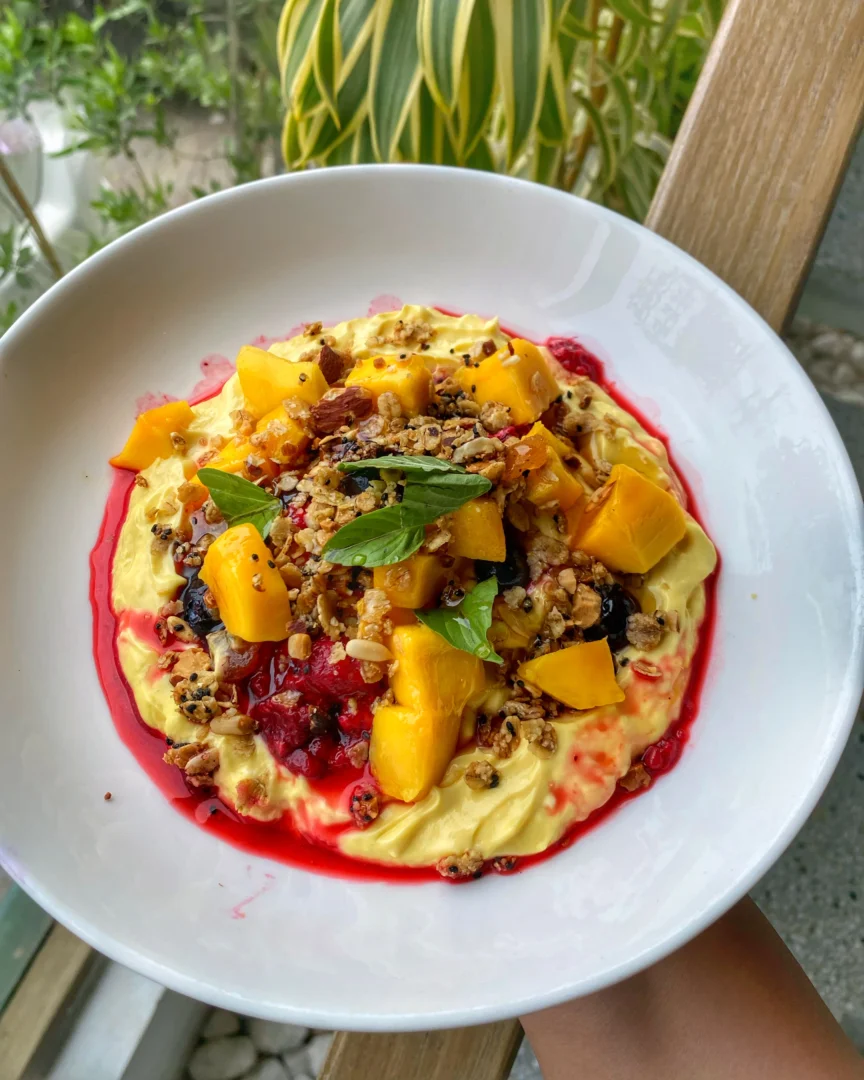 Is it peak adulting when you are actually excited about having a mango greek yogurt bowl from Evergreen's specials menu? You can judge but this greek yogurt bowl is SO cool and refreshing and crunchy and sweet and tart.
This has mango greek yogurt, fresh mangoes, raspberries, granola, chia seeds and basil. Deliciousous. That is a word.
6.
Black Forest Cake
by Test Kitchen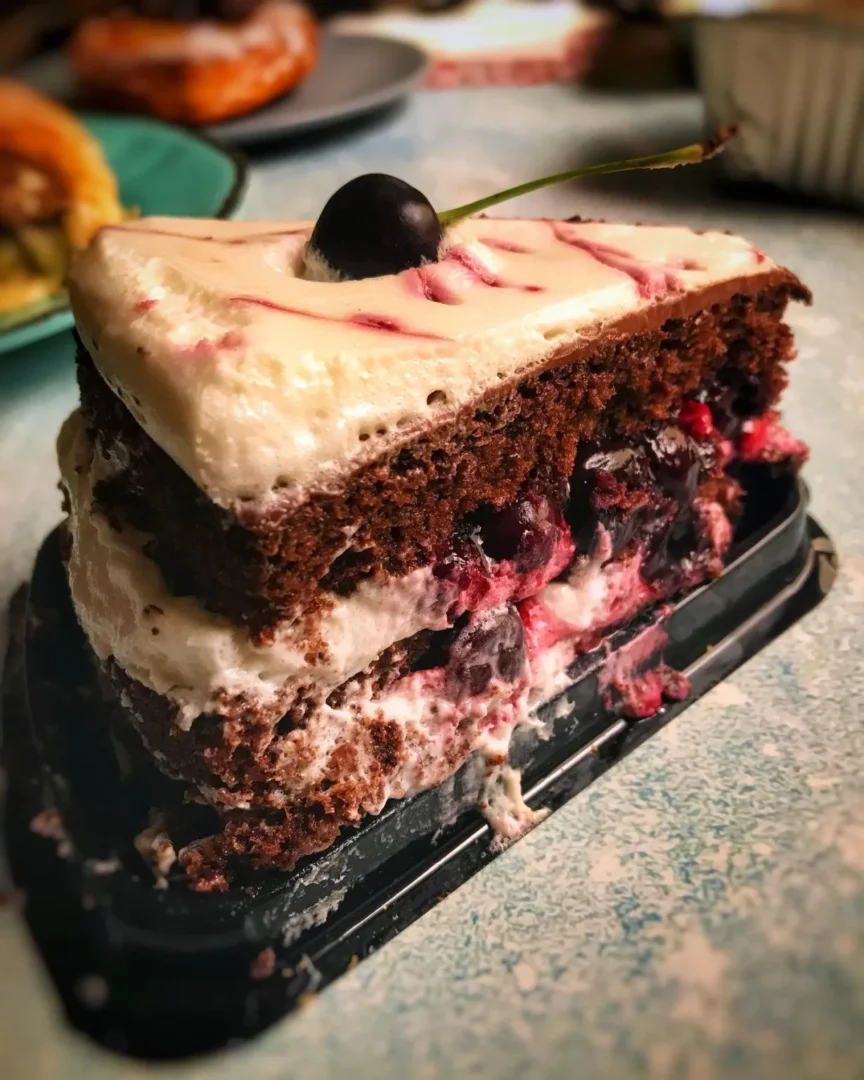 The Black Forest Cake – a staple from our childhood has now made a come back in various desserts. You will find a black forest tart, a black forest cheesecake and possibly also an iced latte somewhere. However, if you want to try just the ONE variation – get yourself a slice of the black forest cake from Test Kitchen.
Bingsu is a Korean dessert made with shaved ice and sweetened condensed milk and fresh fruits. The mango bingsu complements it with freshly cut mangoes and a mango syrup that goes on top. 
A cool summer dessert that is bound to be a hit with the kids and adults who don't mind an occassional brain freeze.
8.
Mango with Sticky Rice
By HotOven By C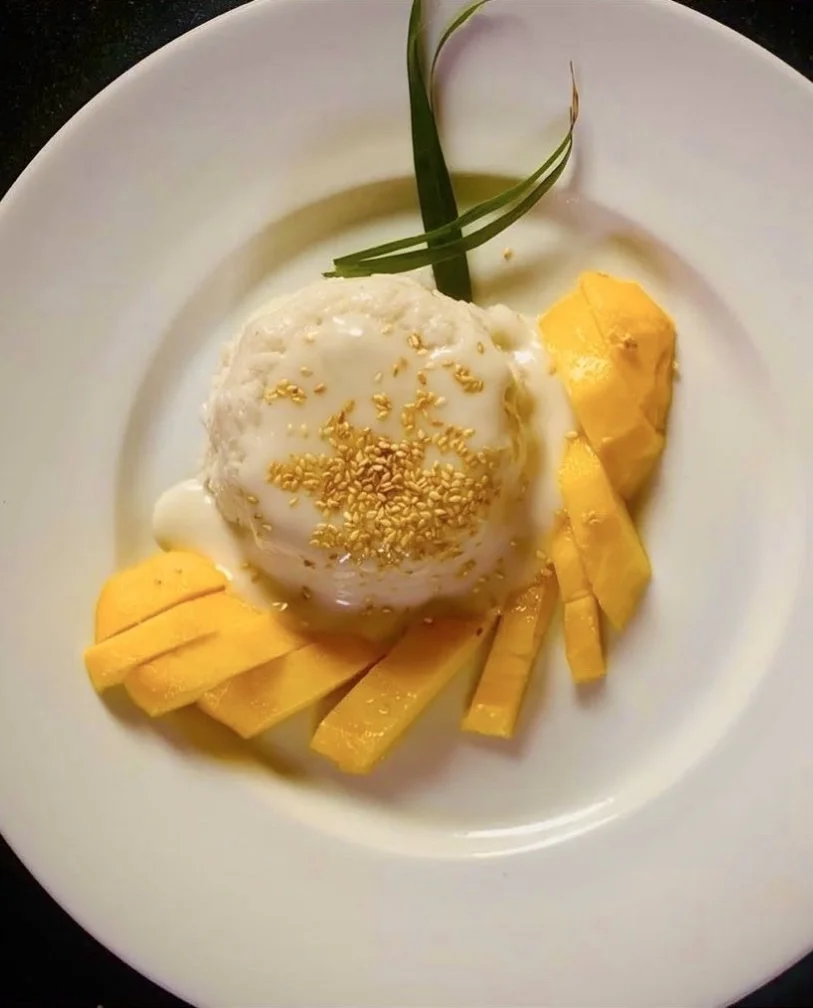 Mango and Sticky Rice is actually a dessert that is popular in Thailand. However as Karachi adapts to food trends pretty quickly, we now already have several home chefs and eateries serving this. The best place to order this in our opinion? Hot Oven By C.
This dish has freshly cut mangoes, sticky rice, a coconut sauce and sesame seeds.
9.
Mango Coconut Cake
by Shaireen's Kitchen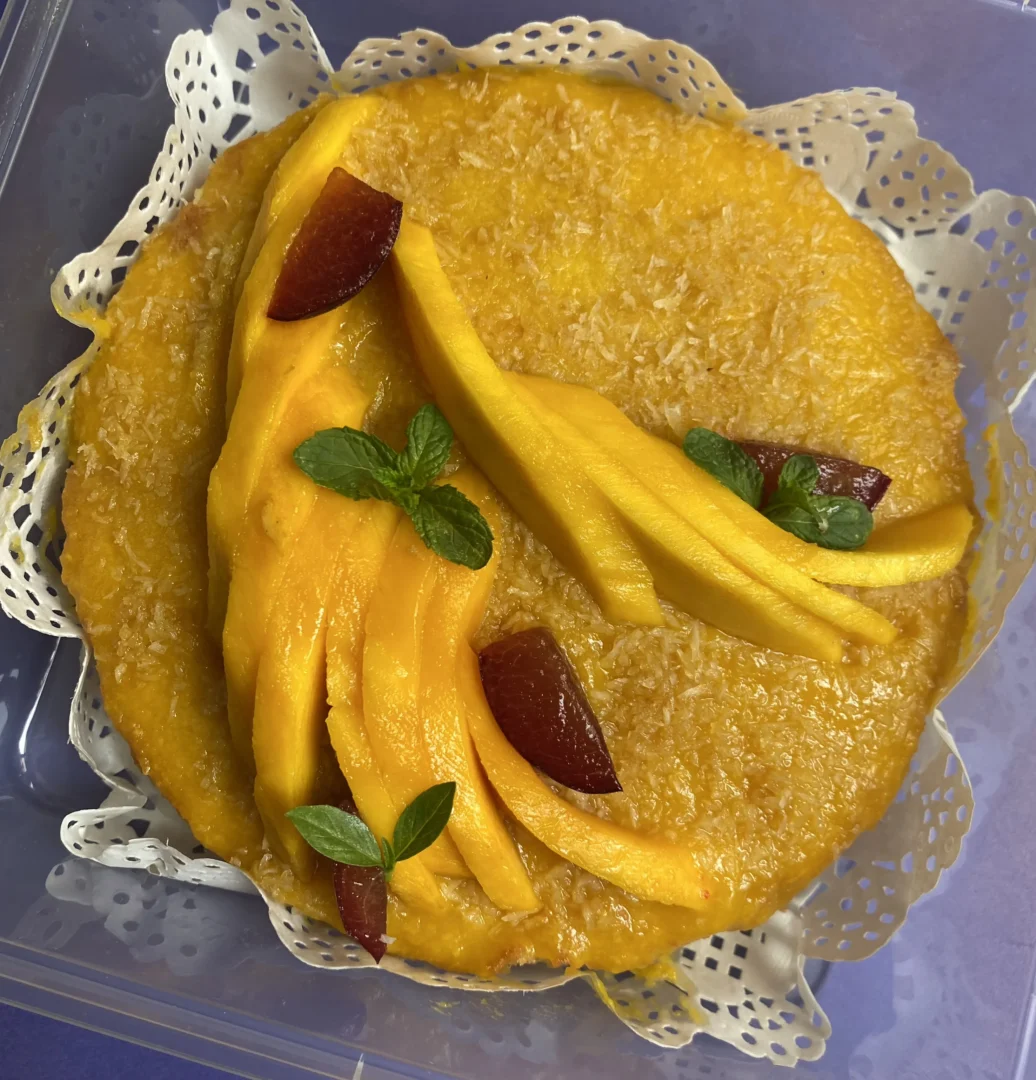 This is the perfect tea cake with mangoes! The sponge cake tastes like coconut which complements the mango and lemon infused drizzle on top and keeps it from being OTT. The sweetness is balanced – the drizzle is sweeter than the sponge cake but it works together. The coconut adds a certain chewiness to the cake which is nice.
10.
Mango Cheesecake
By ZoyaMarri
So normally you will find cheesecakes that are topped with mango puree but this one has mango all the way through. It's literally like having a mango shake in cheesecake cake form and honestly, can't be mad at that. It's summer after all and you gotta make the most of mango season!
11.
Mango Peshawari Ice Cream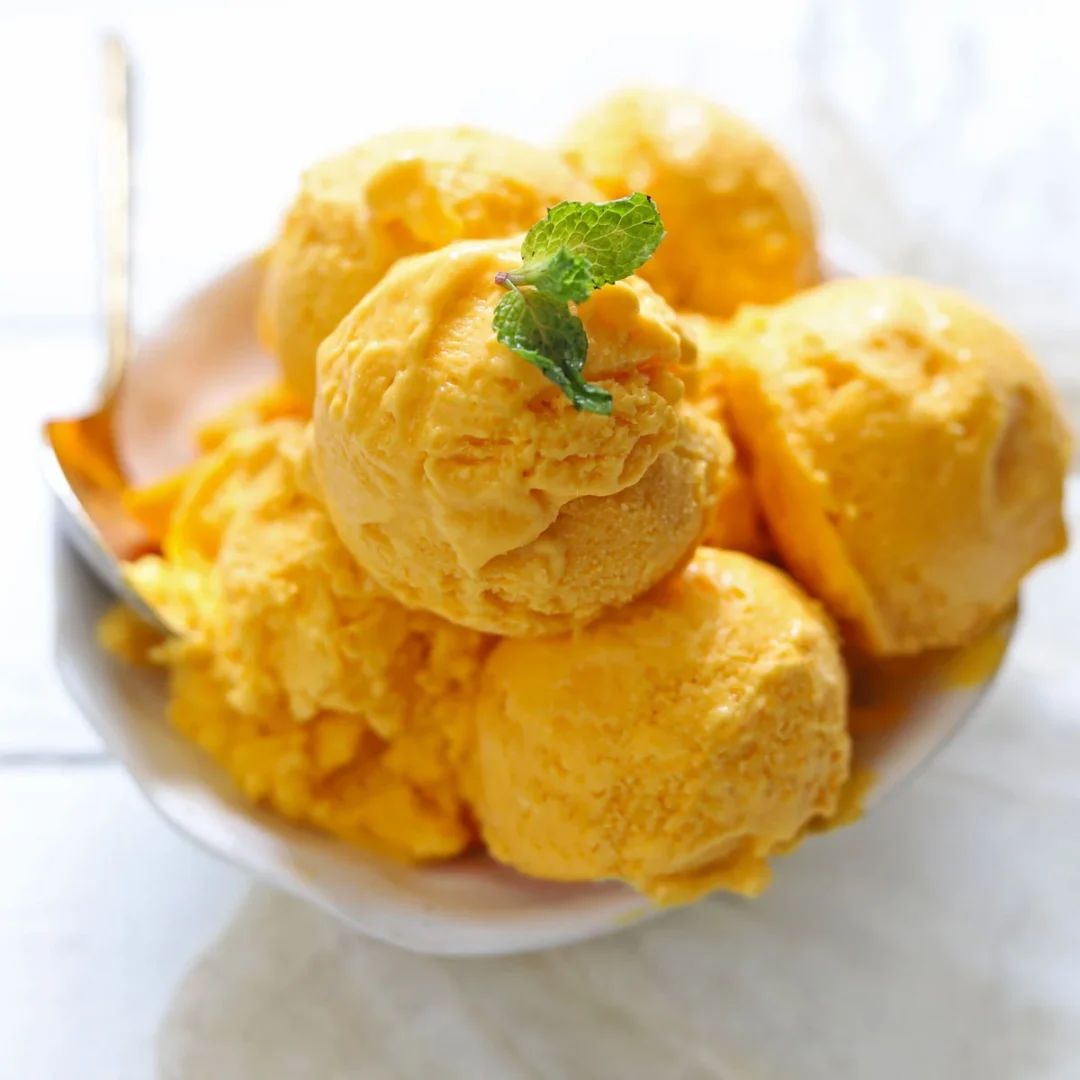 This right here is legendary. There are so many outlets of Peshawari Ice Cream now – in our opinion, the Phase 4 one stands undefeated. Go get some!
So there you go! A round-up of some of the new and classic mango and summer desserts you can have in Karachi. Which one sounds more your type?
To see more food guides, click here.