Photo Credit: Coalesce Design
As people are slowly moving towards non-traditional jobs, freelancing or inching towards building their own businesses, the demand for places where you can work out from has considerably grown. A restaurant can have free WiFi but is that all it takes to make a good co-working space? You definitely also need comfortable seating, preferably a coffee menu and maybe an environment that doesn't feel too congested. Here is our list of good cafes to work from in Karachi. 
Here are 8 cafes to work from in Karachi, that also offer free internet: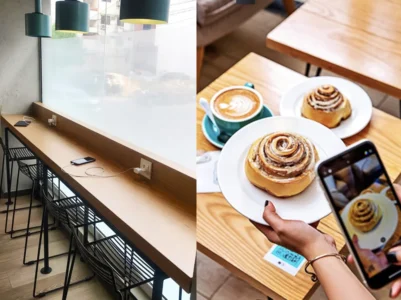 Yes, this is not really the obvious choice and definitely not the first place you think of when you think of a cafe to work from BUT it is just that. The branch at Khayaban e Seher, Phase 6 is spacious, has comfortable seating – both arm chairs and bar stools. It has power sockets for your devices, WiFi and of course, coffee! A cinnamon roll here and there doesn't hurt too.
This was definitely a find for me. Oh and the best part, it is hardly ever crowded.
Does Cinnabon at Phase 6, Khayaban-e-Seher have the following?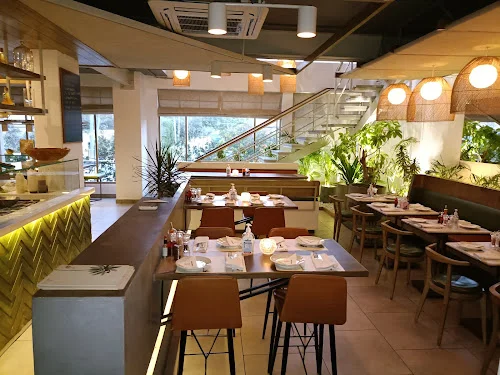 Evergreen also doesn't immediately come to mind when you think of a cafe to work out of but it's actually pretty rad as one. They have this long work bench that you can easily keep your work devices on along with having power sockets etc. And then of course, coffee and yalla bowl is bonus.
Does Evergreen have the following?
3. TimeOut Cafe
at The Forum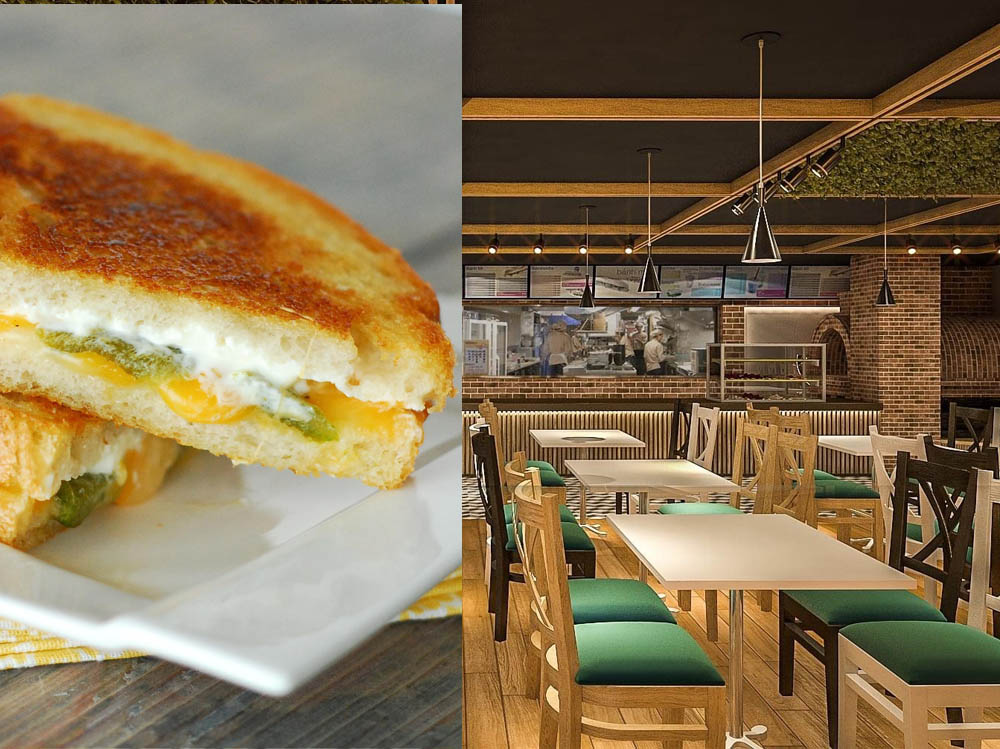 Another very less obvious choice is TimeOut Cafe at The Forum. White this was a frequent haunt when the mall was a novelty, it has slowly taken a back seat in conversations – especially after the pandemic when most places shut down dine-in temporarily. The good thing about being less talked about though is that the place is actually quite peaceful and quiet enough to take Zoom call in! The fact that it has decent sandwiches and even biryani on the menu, helps. As a cafe to work from, it seems to have the needful.
Does TimeOut Cafe at The Forum Mall have the following?
Should Espresso have been a bit higher up on the list of "cafes to work from" owing to its OG status? If you are a millennial, you probably remember coming to Espresso after school or work and just staying there for hours. It was the ultimate spot to work from, have meetings or just have coffee while your phone charged. It still pretty much is that spot and if you already have your seating marked, you don't have to worry about it being too crowded either. Also WiFi: check. Power sockets: check.
Does Espresso have the following?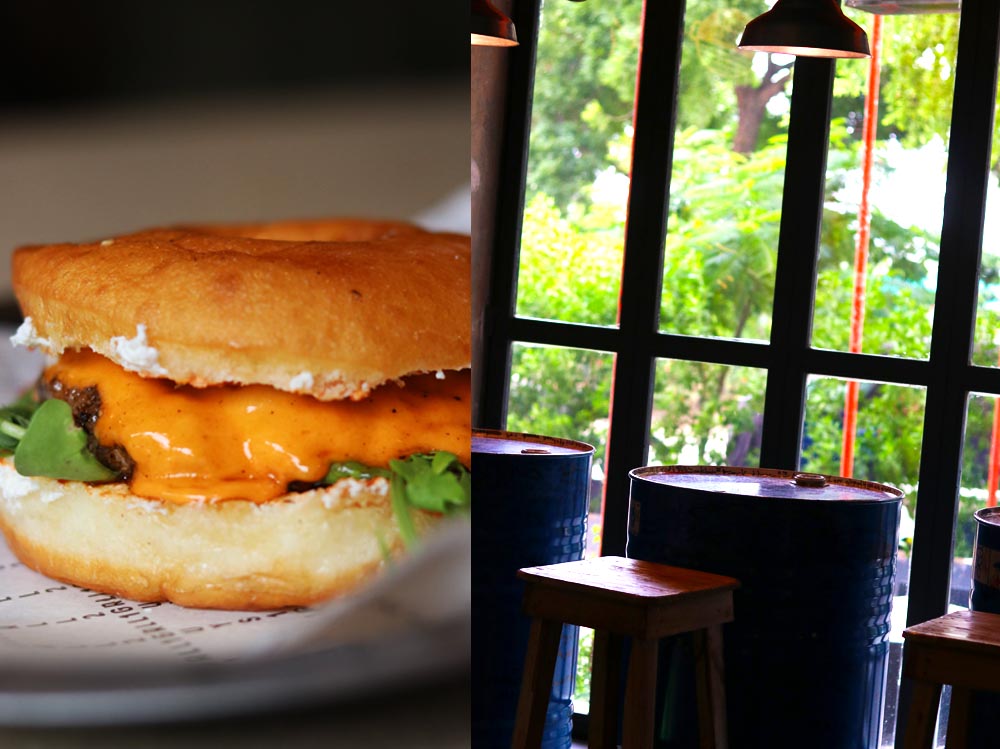 Chances are, sometimes the cafes you frequent might need a break from you showing up with your laptop every other day and also you might just end up craving more than just a latte to keep you going. The Shaheed e Millat outlet of 2Guys1Grll has their usual donut burgers, which actually make for a decent food break while you work and they have loaded fries in case you are still hungry after. Coffee though? Not so much. WiFi? check. Power sockets? check.
Their Bukhari outlet is also quite good to work from.
Does 2Guys1Grll have the following?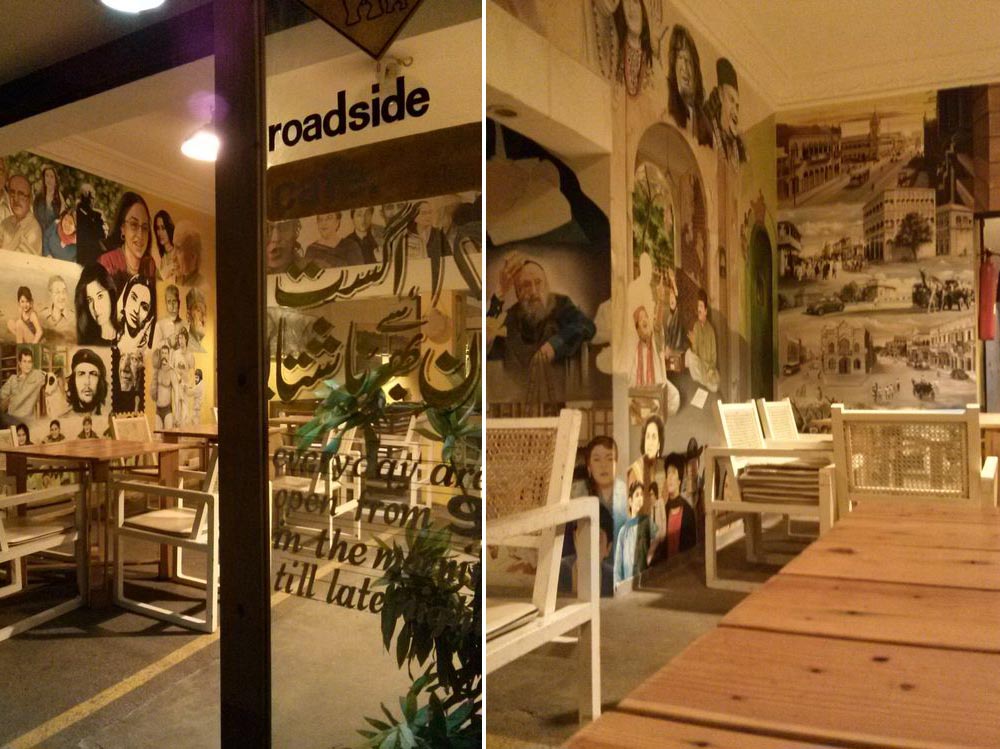 Yes, Roadside Cafe still exists. The place became popular when it would serve bottomless doodhpatti. You could get as many refills as you like. Now THAT is a major perk when you are looking for a cafe to work from. However, not sure if they offer that anymore but they do seem to have power sockets, wifi and well chai.
Does Roadside Cafe have the following?
Esquire's became known as THE place for co-working, because the minute you walk in you see a bookshelf, you see power sockets abound and you see one-person seating options. While it does good coffee (I really like their Irish coffee with a whipped cream foam on top and also their caramel latte), it has become a place that crowds easily which can be a little distracting.
But hey, maybe it's the place for you if you like to strike a conversation with people now and then while also reading or doing your thing.
As a cafe to work from, does Esquire's have the following?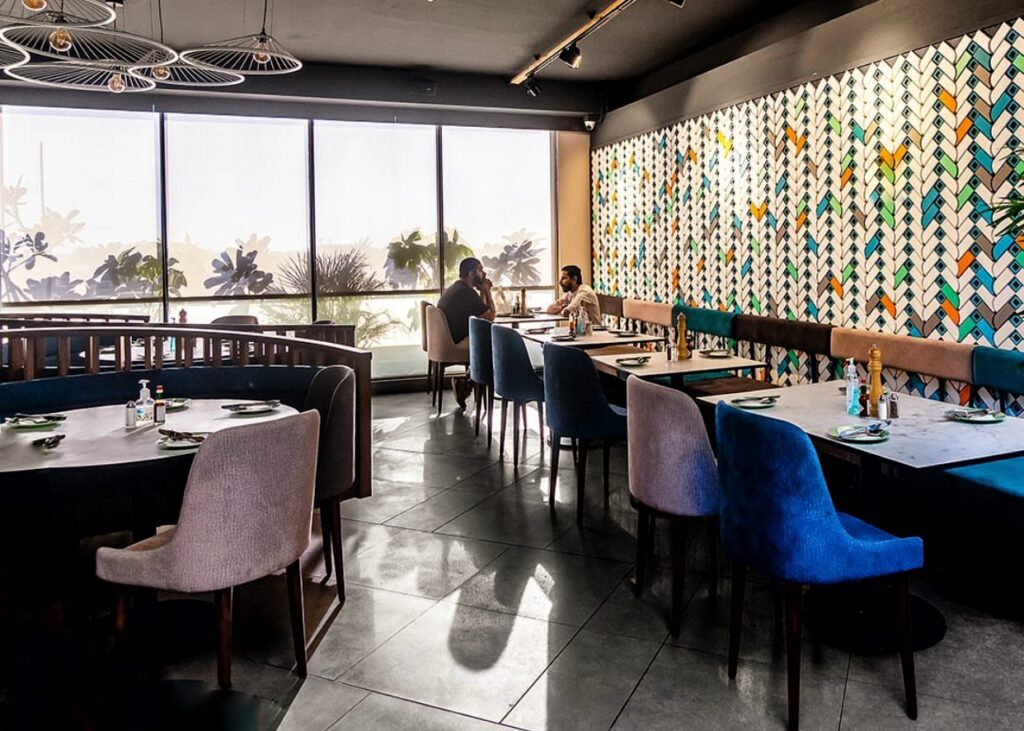 Springs Cafe is located at the rooftop of Springs Store at Khayaban e Bukhari and can be a good cafe to work from in Karachi. At night, it becomes a hotpot place, during the day it serves pizza and in the morning it is actually a pretty decent place to work out of. It is bright, airy and has comfortable and relatively private seating. The power sockets aren't there at every table but they do exist. The WiFi works and the coffee is decent. Don't forget to order their trio of fries!
What do you think about these cafes to work from in Karachi? Have a recommendation or an experience to share? Let us know in the comments below!