OD or ODonuts as it was earlier called, started off with being a donut shop in Karachi. Now, they have really expanded the menu to include burgers, croissant sandwiches, gelato, coffee and most importantly – breakfast. It has to be the most unexpected place to be offering breakfast but as we recently discovered, it does a really good job!
ODonuts - Location 1 (DHA)
All The Other OD Locations are as follows
OD branch – KDA, Tipu Sultan Rd
OD branch – Gulshan e iqbal block 3
OD branch – Khy e Seher DHA phase 6
OD express – Khadda, DHA phase 5
OD express – Dolmen Mall Clifton
OD express – Ebco, Forum
OD express – PSO, Bahria Town Karachi
OD express – Foodcourt, LuckyOne Mall, Karachi
OD express – Com3, Al Fatah supermarket.
OD express – Shell, rashid minhas rd, besides Askari 4
OD express – Shell, Sunset Club.
OD express – Shell, highway, near KFC.
OD express – Dolmen Mall, Tariq road
Kiosks 2.0: donuts plus slush
@shell khayabanebahria phase 5.
Kiosks – Donuts only
@sparpakistan (Nazimabad branch)
@naheedsupermarket
@total (Phase 8 – main shujaat)
@total (Phase 6 – adjacent to Ali masjid)
psopakistan (AKUH)
@nicesupermarket! (DHA
OD - Breakfast Menu Top Picks
Some of our favourites from the ODonuts or OD menu are their breakfast items, particularly 
1- The Mushroom & Cheese Omelette in a croissant
It basically comes as a cheese omelette which is topped with mushroom sauce and is sandwiched between a flaky croissant. Really good.
2- The Mediterranean 
This is a scrambled egg on a Danish Pastry, topped with olives and pesto. Also a great breakfast order.
3- Lotus French Toasts
This is also a fail-proof order and you'd love it if you enjoy Lotus or french toasts.
Please note: The OD Breakfast is only available at their Khayaban e Seher outlet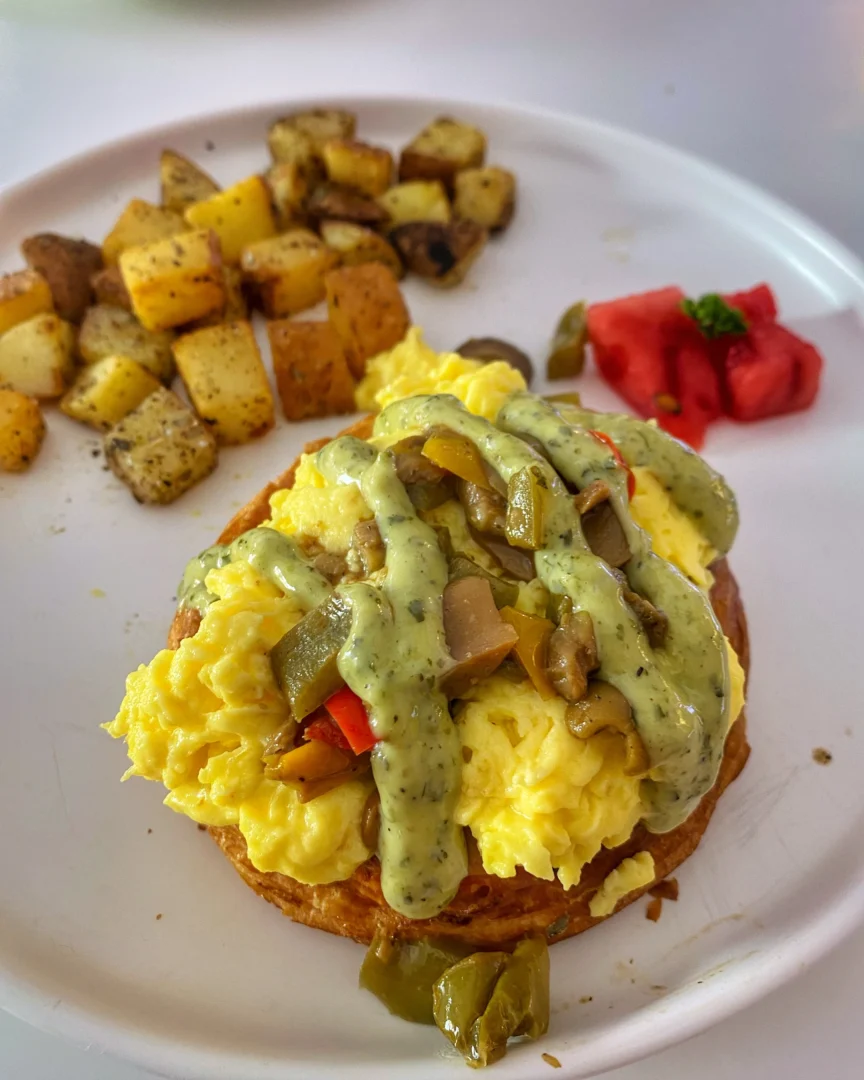 There you have it! Our top recommendations from ODonuts Menu. Have you been to OD or ODonuts? Let us know your recommendations below.