Mango with Sticky Rice – a popular Thai dessert is currently having a moment in Karachi. Maybe people miss having it from their travels, or saw a trending reel on Instagram or just love mangoes and want to explore different combinations with it but the demand has definitely propelled quite a few businesses to keep it on their menu in the city.
We tried it from three different places and here is what we thought:
The First Mango with Sticky Rice in Karachi We Tried:
MadamThai's
Mango with Sticky Rice
MadamThai is a home-based business that offers authentic Thai cuisine. The chef and owner is from Thailand and has incorporated much of the original flavours in her menu. We tried the mango with sticky rice from MadamThai and could definitely see the attention to detail that had gone in the making of the dessert.
Each component was done perfectly – the glutinous rice, the coconut cream and the mangoes. While the flavours were amazing, we felt (to our tastebuds), the coconut cream here was a little intense and we could actually taste it for days later.
However, we definitely recommend this to someone who is looking for an authentic Mango with Sticky Rice.
The Mango With Sticky Rice That Is Our Favourite
Kiki's Cafe
Mango With Sticky Rice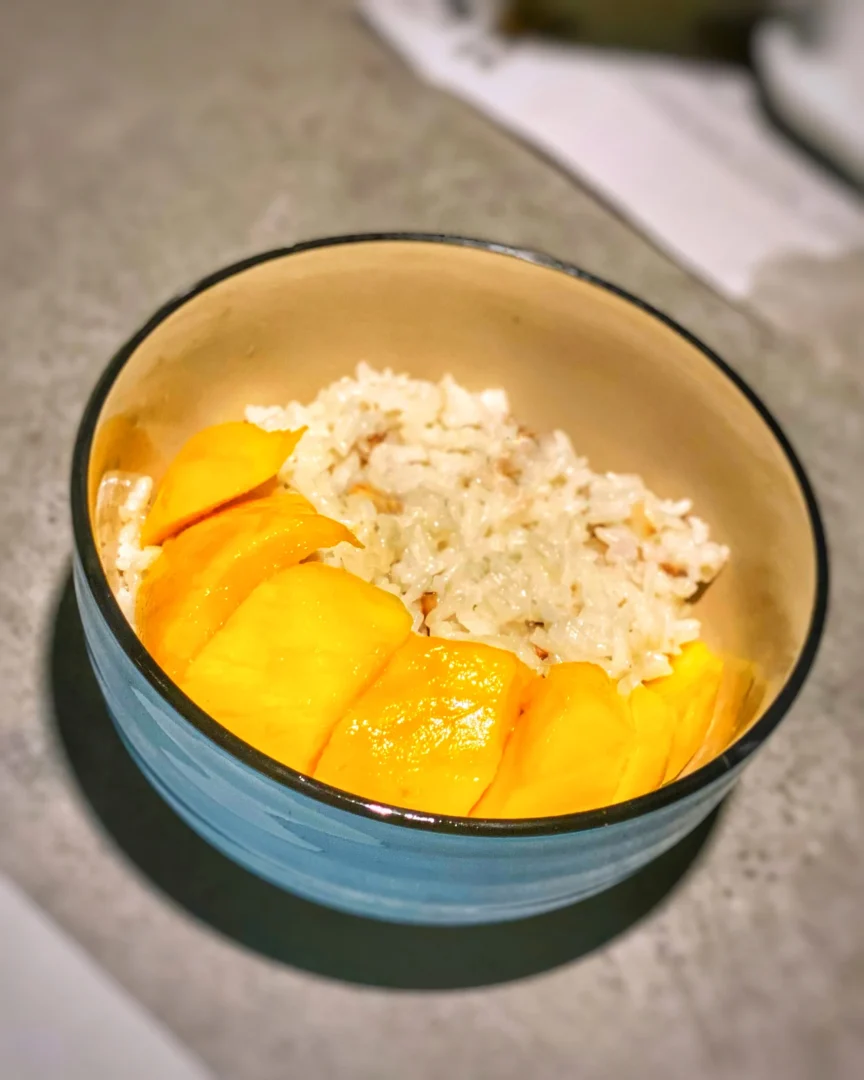 If you have to try just the one Mango with Sticky Rice variation in Karachi – don't even think about it – just order it at Kiki's Cafe. The sweetened sticky rice, with actual coconut pieces and the fresh mangoes – the balance of flavours was perfected here.
Hot Oven By C's
Mango With Sticky Rice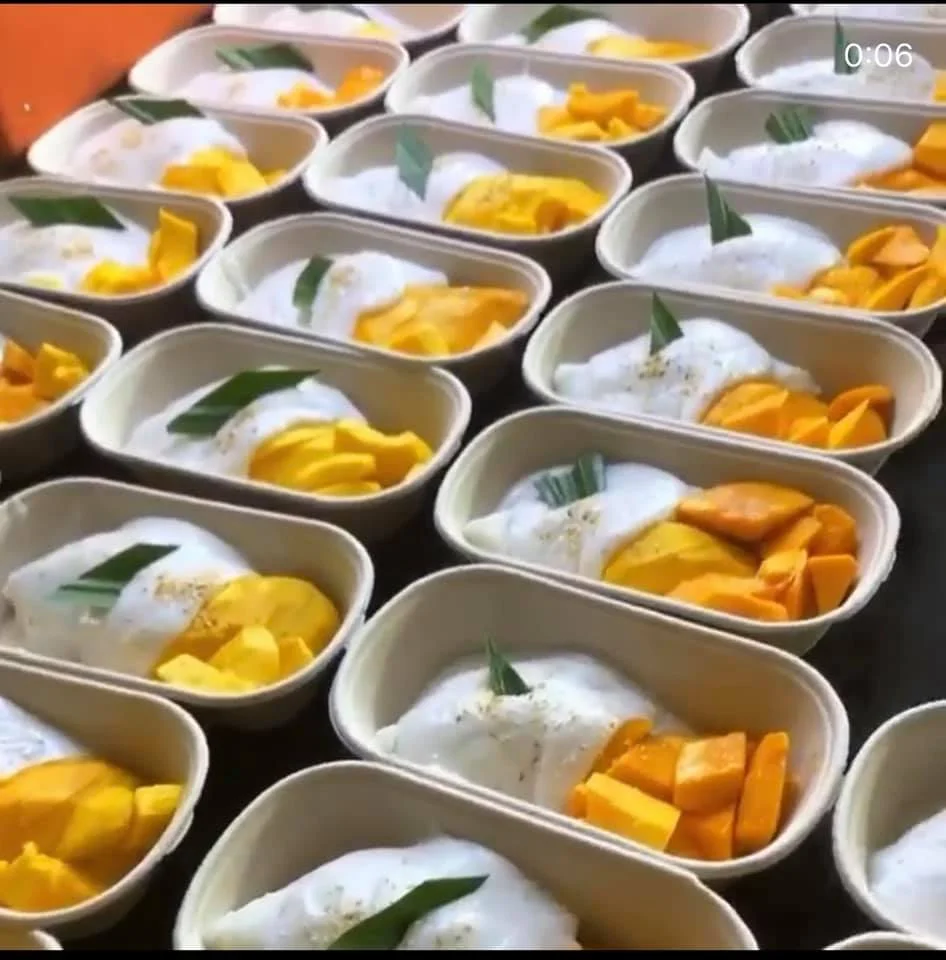 Okay so Hot Oven By C is a home-based business that we regularly order from for desserts and their take pretty much made us go: Wow. The coconut cream here is flavourful but not very heavy, the toasted sesame seeds bring texture and a nice additional flavour to the overall sweet dessert. This was our second favourite from all of the options.
Chop Chop Wok's
Mango with Sticky Rice In Karachi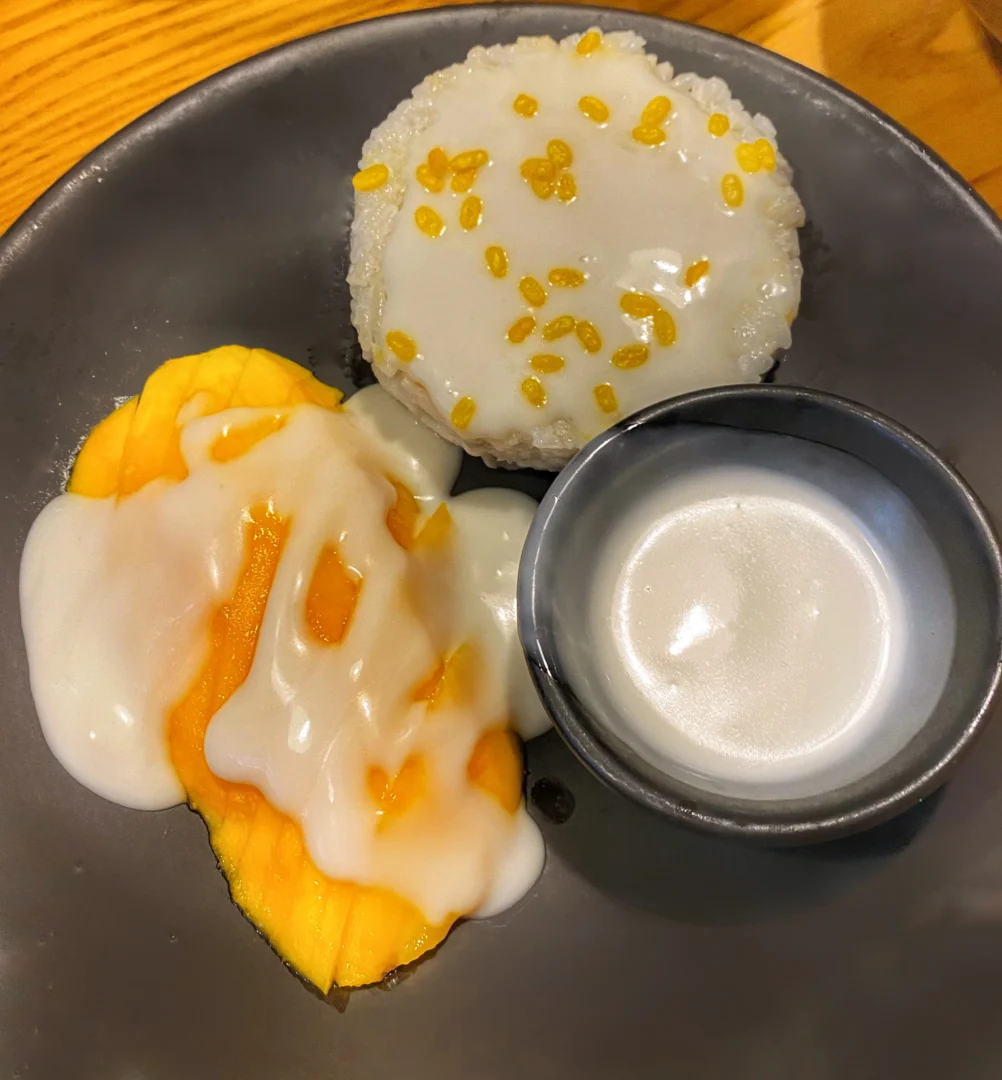 If you are not too pressed about having THE best mango with sticky rice in Karachi and just want a convenient option that doesn't require a reservation – Chop Chop Wok would be the place for you.
Personally, not our favourite in terms of flavours and each component felt like it didn't go with the rest of them but hey, try your luck – maybe it is your jam.
So there you go! A round-up of some of the Mango with Sticky Rice options in Karachi. Which one sounds more your type?
To see more food guides, click here.