A good mac n cheese is supposed to primarily consist of macaroni pasta and well… cheese. If it's a mix of different cheeses – even better. What it's not supposed to be is a white sauce or an alfredo pasta – even though that is definitely a popular order in Karachi cafes.
When we went out looking for the best mac n cheese in Karachi, we encountered quite a few that were really under-seasoned and bland but then there were some places that were strategic with their add-ons and had worked on building a mac n cheese recipe that was distinctly theirs.
Without further ado, presenting the list of best mac n cheese you can find in Karachi:
The Best Mac N Cheese in Karachi
Yum By Amna Cafe
Bolognese Mac N Cheese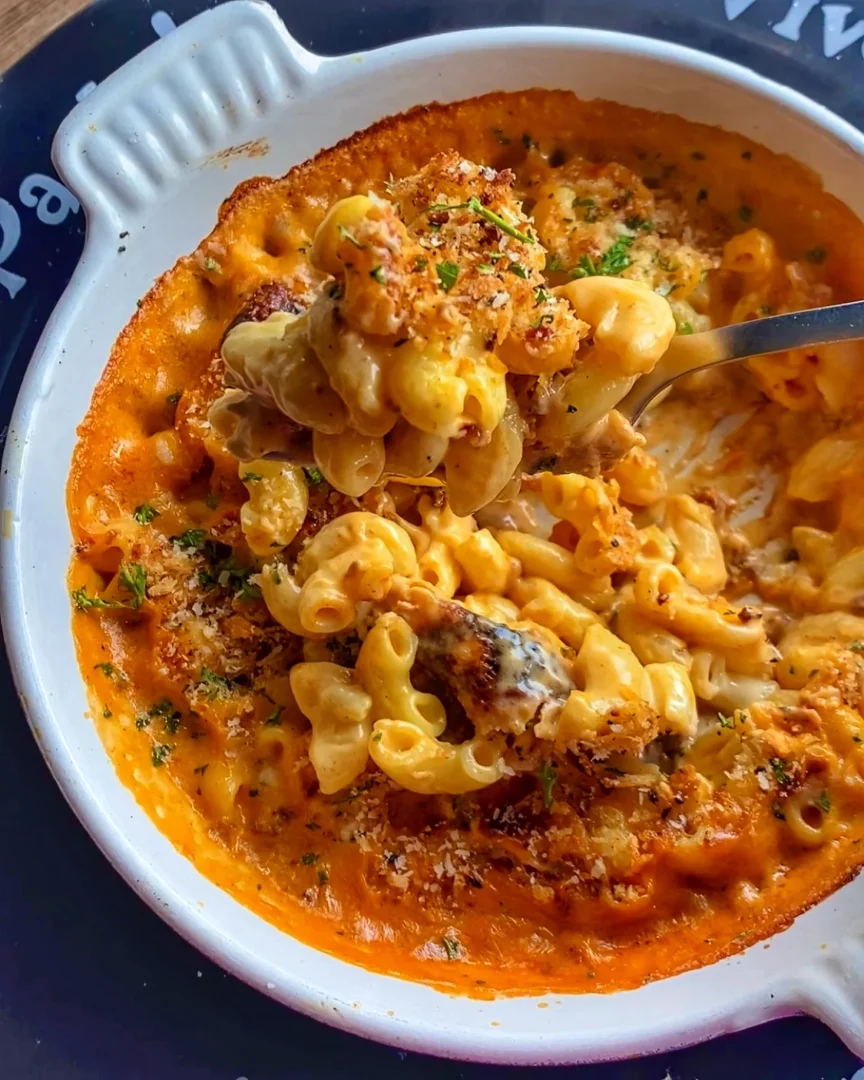 The Bolognese Mac N Cheese at YumByAmna Cafe has to be the best iteration of mac n cheese that you can find in the city. It is meaty, it is saucy and it is flavourful! The bolognese is just enough to add flavour, texture (a slight crispiness even) and of course, heat and elevates the dish without overpowering it. 
Rating: 4.5/5
Price: Rs. 1,450 + Tax
Order it here: https://cafe.yumbyamna.com
The Premo Mac N Cheese takes inspiration from a classic mac n cheese recipe but takes it up a notch. The crispy panko bread crumb topping, the caramelised onions, a mix of emmental and cheddar cheese and hints of turkey bacon here and there. Beautiful.
Rating: 4/5
Price: Rs. 1,190 + Tax
Order it here: https://premobyxanders.com/order-now/
Snacc
Mac N Cheese with Korean Fried Chicken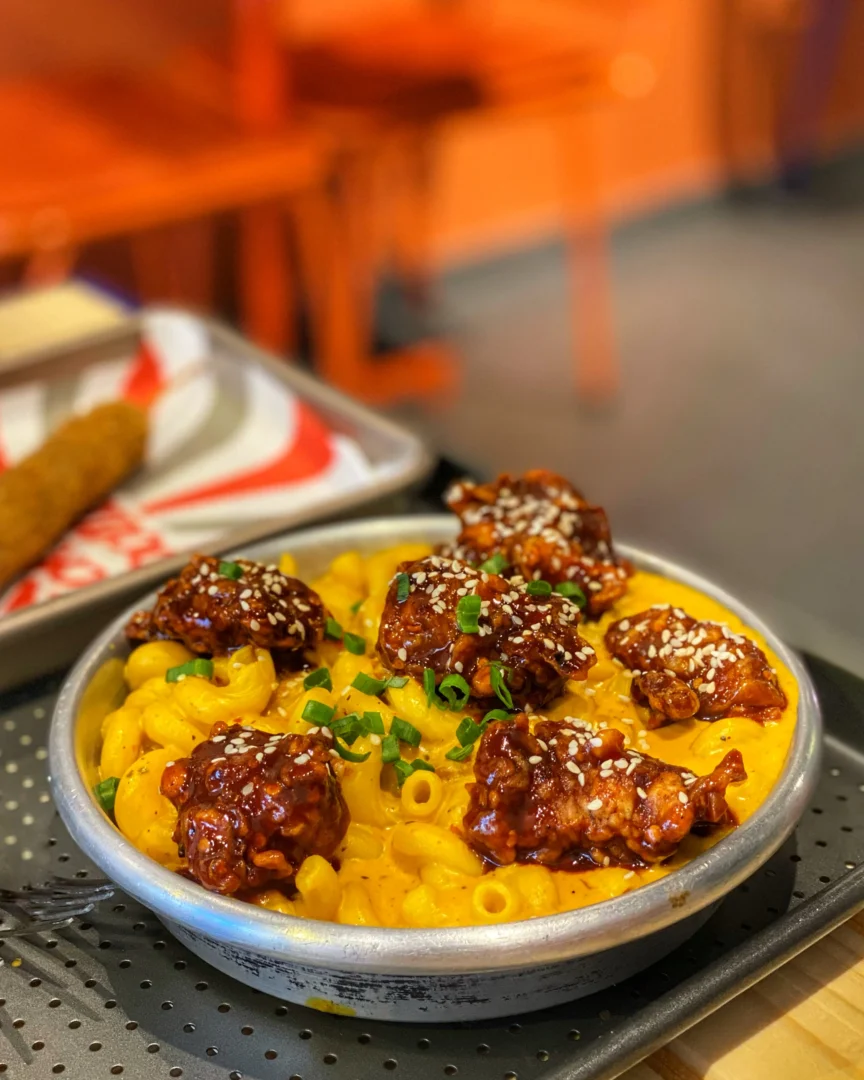 Next comes the Snacc mac n cheese – It is more saucy than cheesy which actually breaks the rule of a good mac n cheese a little bit BUT their recipe makes it work. And by recipe, we mean the flavour of their creamy chilli sauce, the addition of the korean fried chicken and well, the fact that the sauce is not mayo based.
We were definitely craving it the next day.
Rating: 4/5
Price: Rs. 950 + Tax
Order it here: 0331 2431391
FLOC
Buffalo Chicken Mac N Cheese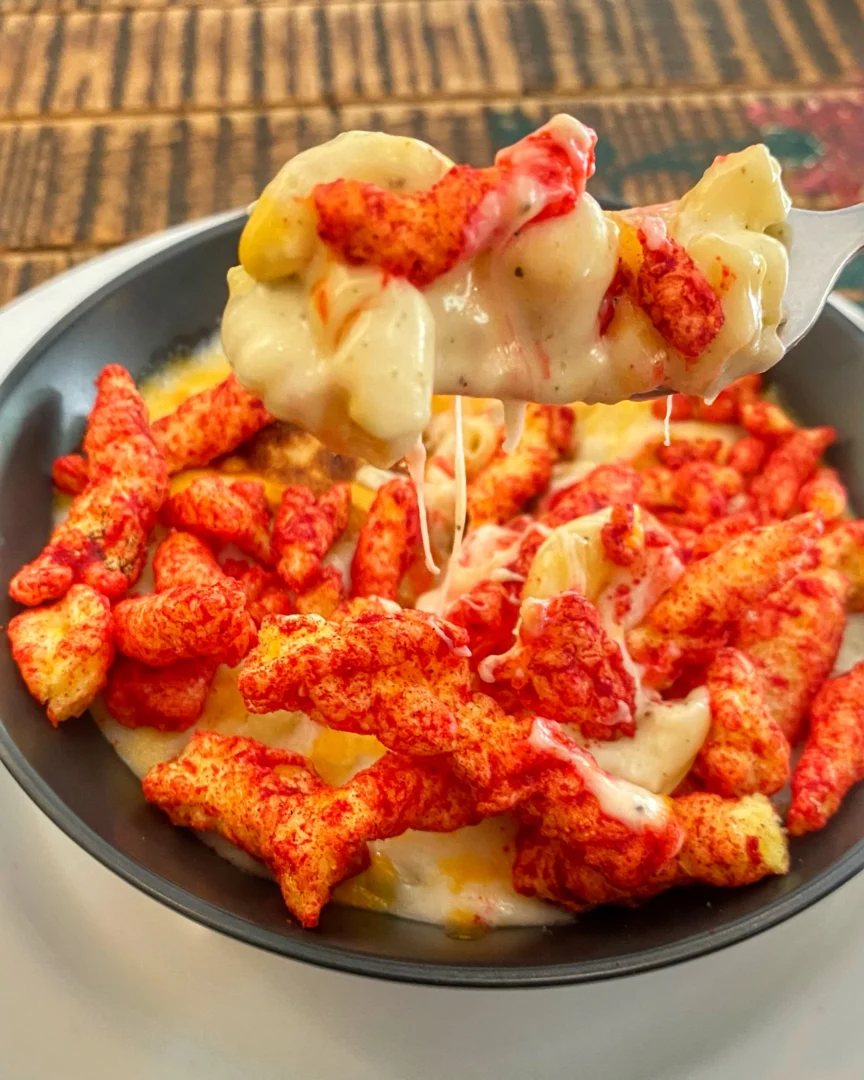 This mac n cheese at its heart is as classic as it gets. Yes it has cheetos on top (or buffalo chicken – depending on which flavour you choose) but the base of it is cheesy, well-seasoned and no-frills.
We think the buffalo chicken mac n cheese is what would appeal to more people.
Rating: 3.5/5
Price: Rs 995 + Tax 
Order it here: menu.floccoffee.com
NOT the best Mac N Cheese
The Mac N Cheese at Mews – back in the day – was also considered one of the good ones. However, upon our recent visit we found it very underwhelming with the dish mostly tasting of flour. It looked great though but we hope somebody from their team will actually taste it and fix it soon.
Rating: 1.5/5
So there you go! A round-up of best (and not-so-great) mac n cheese in Karachi. Which one sounds more your type?
To see more food guides, click here.