I wasn't supposed to fall in love with macarons. I would often see them at Mocca – a cafe in Karachi and think to myself: are they even supposed to taste like anything? Then, a friend got me a box of macarons from Laduree – a pastry shop known for its macarons around the world and I pretty much haven't been the same since. I had eight of them at once and kept the empty box because I just did not want to let go. 
Nutty, with a chewy crackle on the shell and fillings of so many different flavours – I was finally able to understand what made macarons fun. 
There was no Laduree in Karachi but did we have a close second? Therein began my search to find the best macaron one can have in the city and unlike other food runs, this took serious work.
Here is how the search for the best macarons in Karachi went down:
The macarons at June had one thing going for them: the range of unique flavours. Think lemon raspberry, strawberry cheesecake and so on. The texture of the shell? It gave you the promised shatter while being chewy inside. 
What didn't work? The filling was overpoweringly sweet and completely camouflaged the flavour of the shell itself – which is supposed to have this mildly sweet nutty flavour to it. We could barely finish eating one macaron because the flavour of the filling was too intense.
Our Rating: 4/5
Location: www.instagram.com/todayatjune/
Les Macaronz
Chocolate Macarons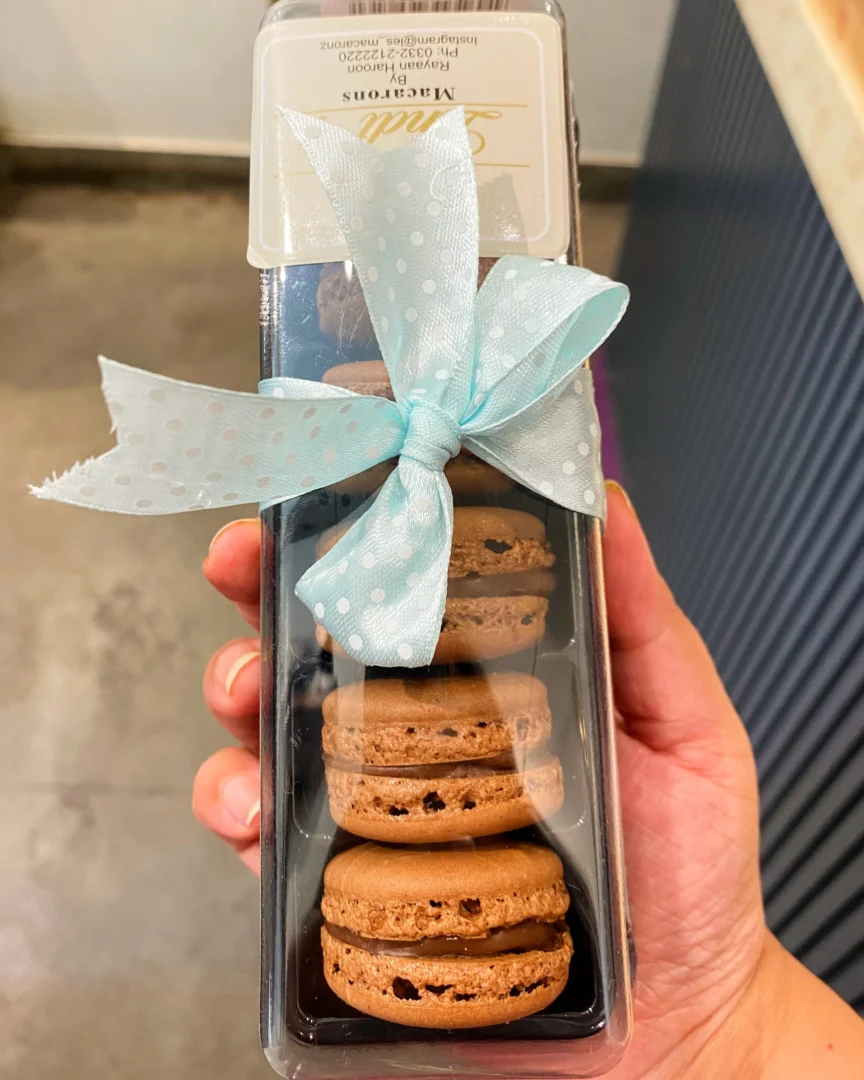 The next macarons I tried were from this home-based baker who stocks Lindt chocolate macarons at Springs Store. They sell out fast.
The macarons themselves nailed the texture and you could tell the quality of chocolate used was premium. However, half the fun of having macarons is discovering new flavours and trying to eat one because you like the colour and finding out it's some niche flavour pairing like saffron rose or cardamom tea. This didn't give me that and since the offered flavour was dark chocolate, I couldn't really taste much of the base shell flavour either.
Our Rating: 4/5
Baker: www.instagram.com/les_macaronz/
Pick-up Location: Springs Store
The third macarons I tried were really disappointing – I feel like I need to write a poem because prose simply won't quite do justice to the sadness. Every single macaron tasted like – what I imagined the box it was kept in must taste like. 
Rating: 1/5
Location: Paul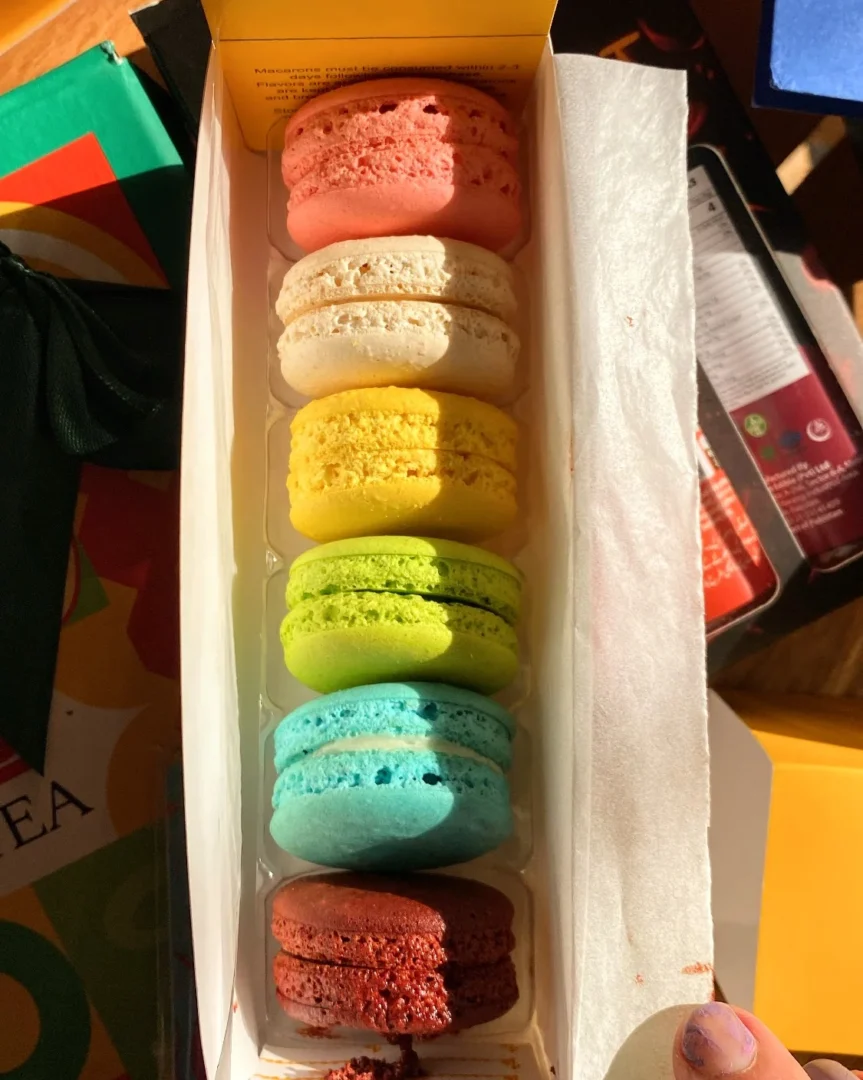 By the time I gave these macarons a fair shot, I had already given up. Received a box of 6 assorted flavours in an invitation and thought to myself: these aren't bad. The texture was just right, the macaron shell wasn't tasteless, the coconut macaron I tried was exactly what I wanted it to be.
I then ordered a box of 12 to confirm and these were as great the second time.
What really worked for me about these: the choice of flavours, the texture, the balance of the flavours between filling and the shell.
What could be better: A few flavours taste a bit synthetic and a bit too intense, like ice mint but some of the flavours I really liked were: coconut, pistachio, chocolate, strawberry.
So far the closest I got to finding good macarons in Karachi!
Rating: 4.5/5
Location: Maccarron. WhatsApp: 0310 2437915
And lastly, here is a picture of the Laduree macarons that started it all.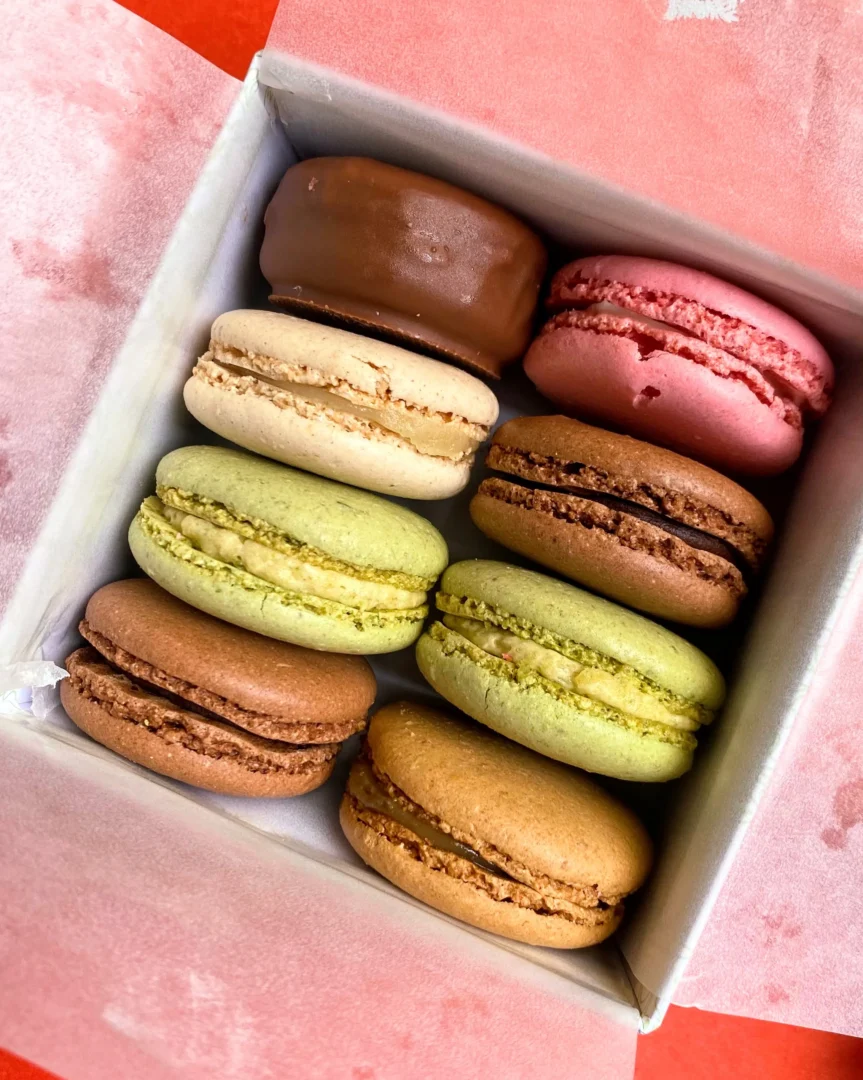 So there you go! A round-up of best (and not-so-great) macarons in Karachi. Which one sounds more your type?
To see more food guides, click here.