When you first hear of a "carrot cake", your mind probably runs in all different kinds of direction thinking, "does it actually have carrots?" "who eats that?" and to be honest, fair. However, the minute you bite into one, all rhyme and reason disappears and it's just this moment that only a truly good dessert can transport you to. The cream cheese frosting on top closes the deal. Pure bliss remains. Here is how to get great carrot cakes in Karachi.
The Best Carrot Cakes of Karachi - Our Top 5 Picks

1.

The One:

The Zoya Marri Carrot Cake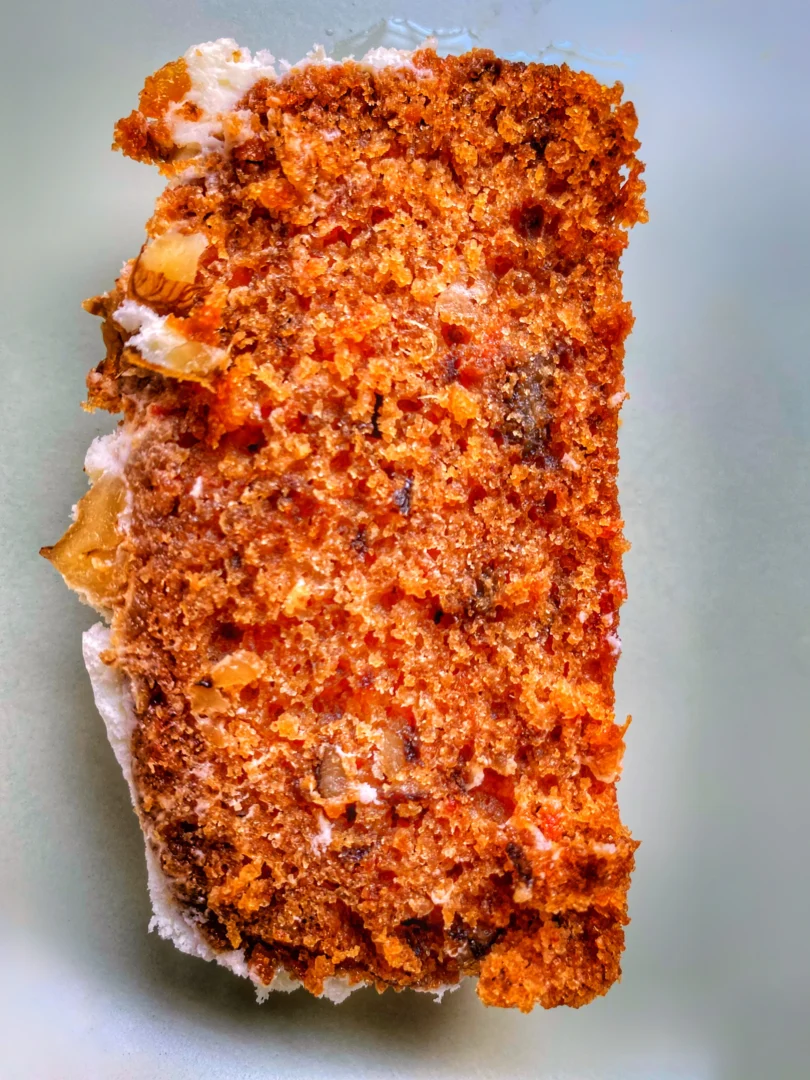 Zoya Marri's carrot cake is simple and classic. It seems like there are no surprises up its sleeves. What you see is what you get. And then – something happens. You realise the carrot cake, every time you have it, is magically getting better.
Zoya says it's because the flavours blend in as they get time to sit together. The nuttiness of the walnuts, the savoury and sweet carrots blend in with the flavours of the cake and it's this beautiful amalgamation of all flavours that takes this straightforward take up a notch. 
A classic, like I said, that keeps on getting better. Had to be number 1.
How to get it? DM ZoyaMarri on Instagram. 
Price: Rs. 2000 for a loaf.
2.

Loaded

The 'Hot Oven By C" Carrot Cake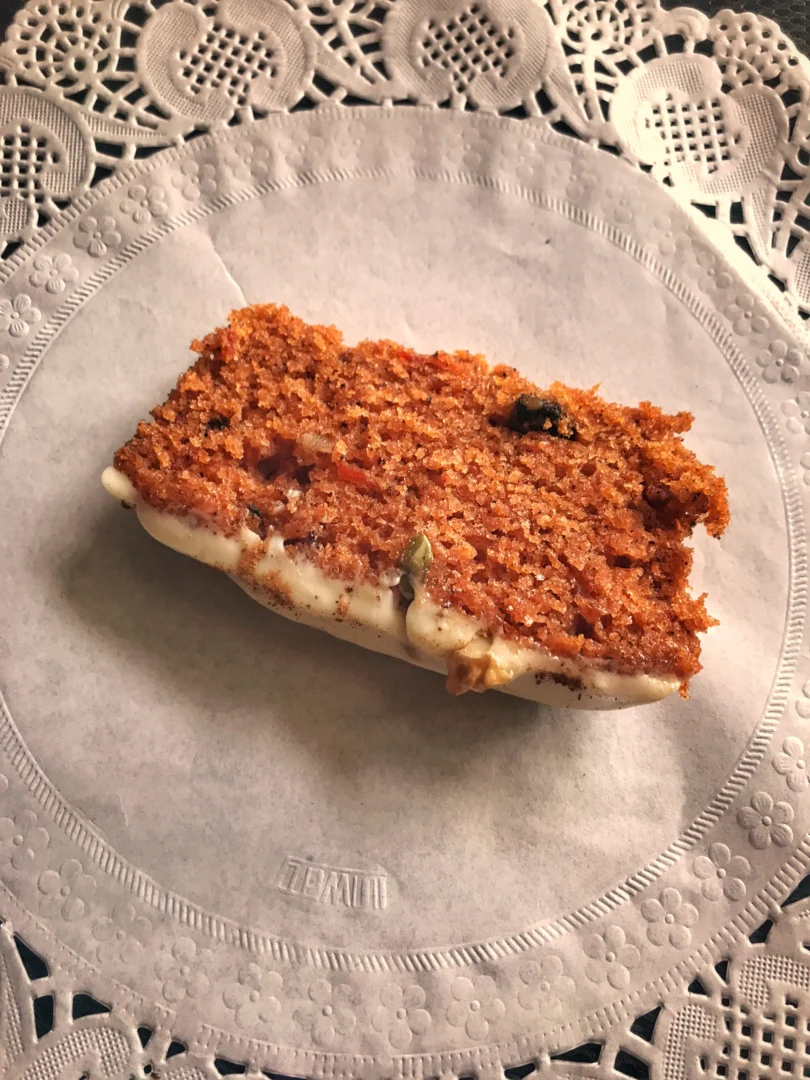 If you thought a carrot cake can only be topped with walnuts, you thought wrong. Hot Oven By C's take includes pumpkin seeds and marzipan in addition to the walnuts and cream cheese frosting making this one of the most "loaded" carrot cakes on this list.
It all works together though and it is one of their best-sellers. Fun fact: I have lived on this carrot cake as an emotional escape when I was living on my own for a bit.
How to get it? DM @HotOvenByC on Instagram.
Price: Rs. 1800 for a loaf. Confirm for updated prices.
3.

All Things Spice:

The 'Test Kitchen' Carrot Cake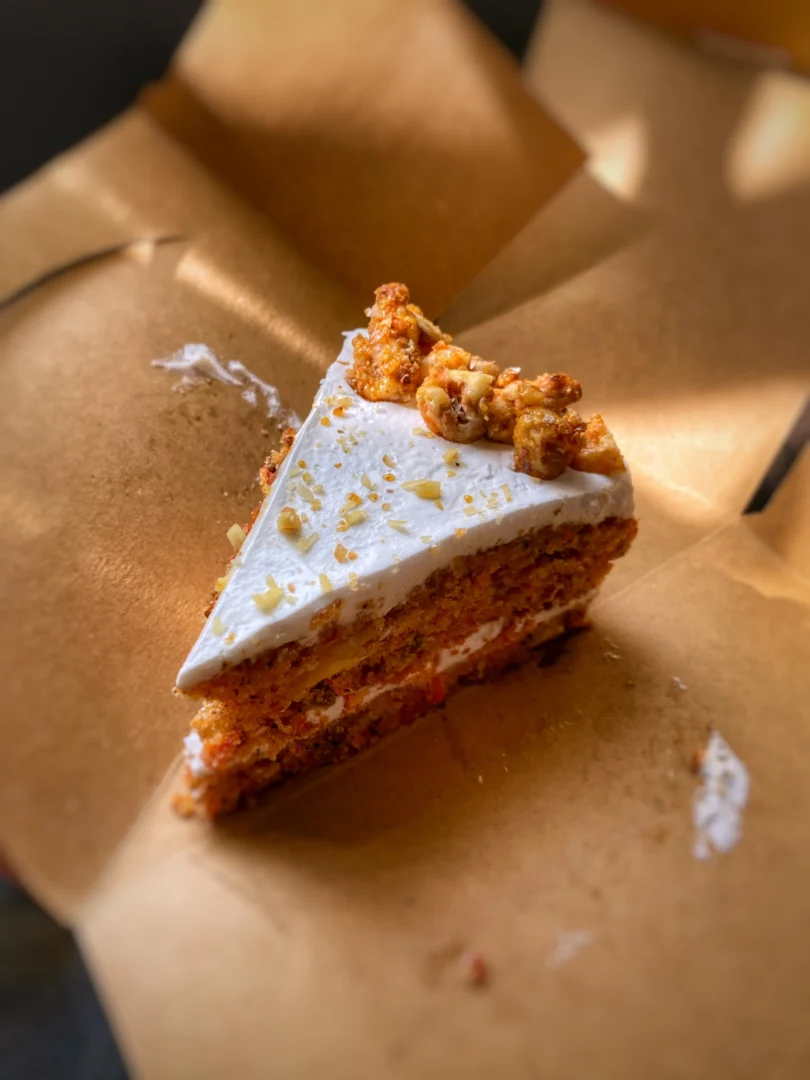 Trust Test Kitchen to remind you of fall with their take on this carrot cake. Think nutmeg, cloves, cinnamon. This carrot cake is spicy and how could you not stan? The frosting here is not greasy or whipped cream (which is a carrot cake pet peeve) and it complements the moist, nutty and pumpkin-spicy carrot cake nicely. Looks kinda pretty too.
How to get it? Go to Test Kitchen, at Zamzama.
4.

On-The-Go:

The 'Coffee Bean' Carrot Cake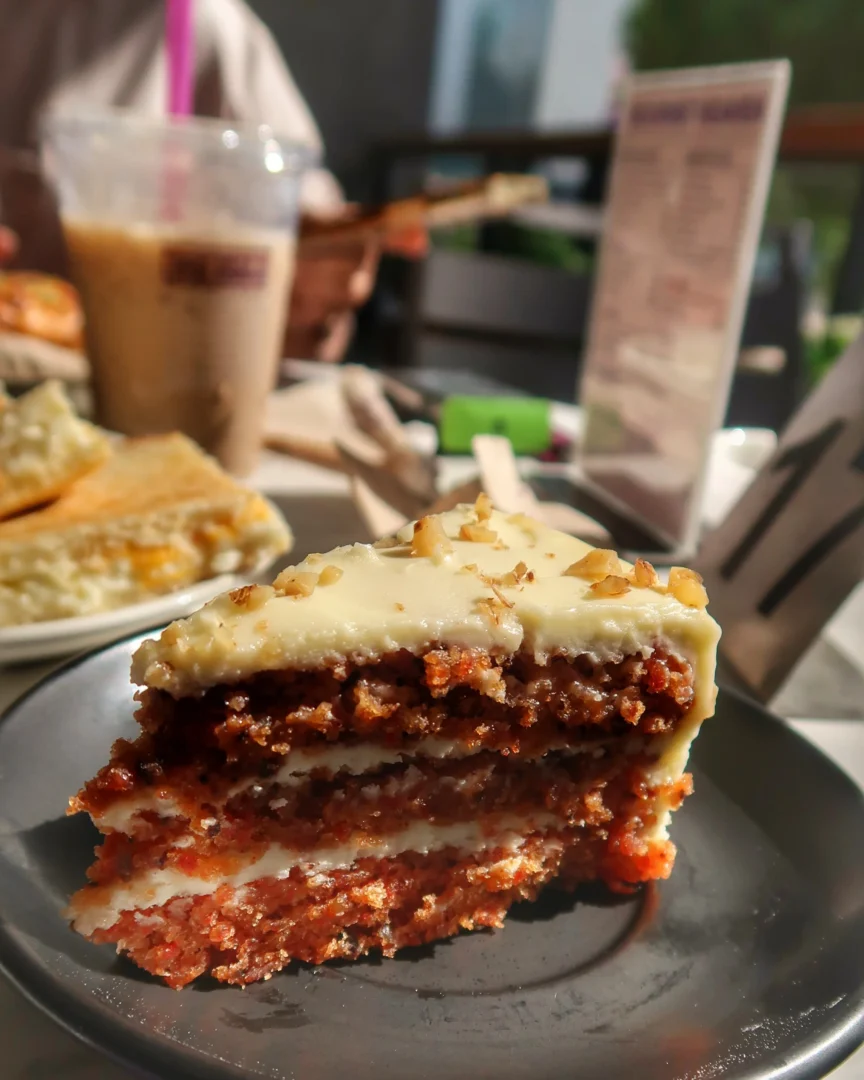 Okay we know people have a LOT of thoughts about Coffee Bean but we are not one to hate unnecessarily. The carrot cake was actually surprisingly good for an option that you don't need to pre-order. The serving size was great too. You could think the flavours were a little more heavy on nutmeg, but can't complain overall.
How to get it? Pick it up from Coffee Bean at Khayaban e Bukhari.
5.

Wild Card Entry

'Hobnob' Carrot Cupcake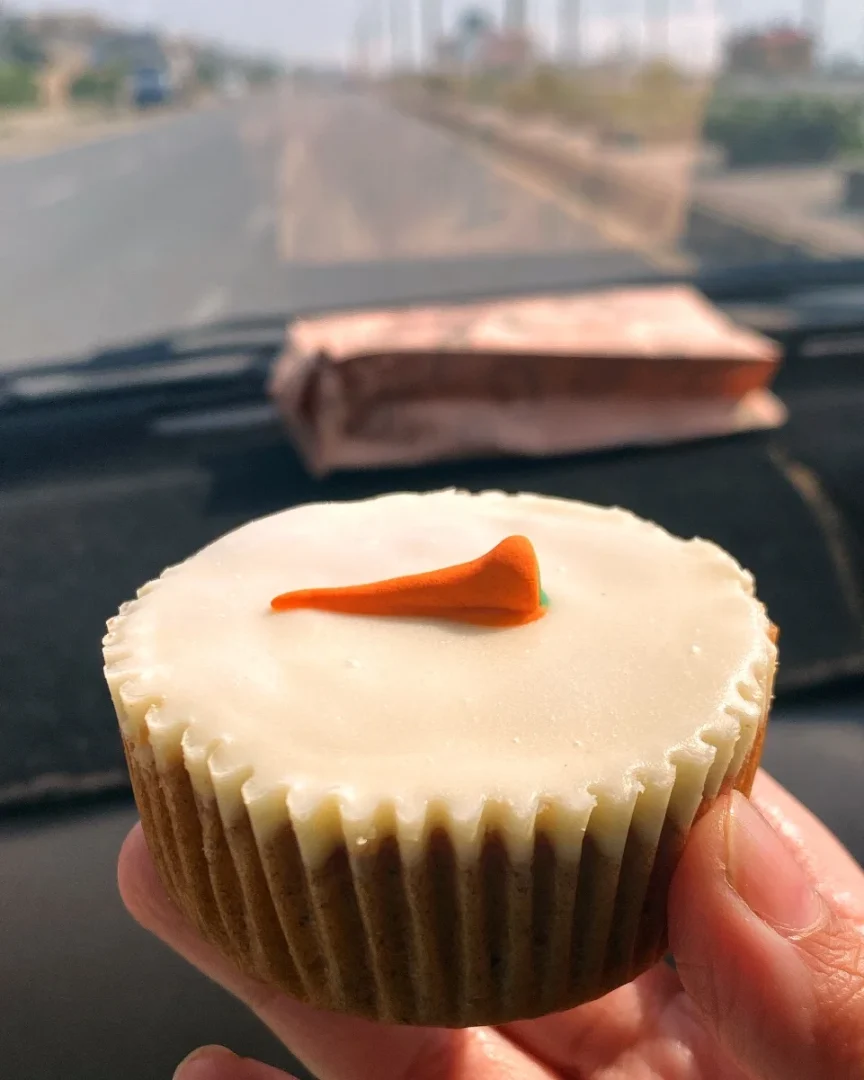 This is where you go like, "no way!" and yet, this Hobnob carrot CUPCAKE is genius. Yes, it does get the flavours right. Shocking. It actually had more carrots than I had seen in a custom made carrot cake, which can be too flour-heavy at times. However, the quality differs from branch to branch and I really recommend you pick this up from Dolmen Clifton outlet. No, not even the Badar one.
The only thing I was weirded out by was the carrot on top. It looks cute but I don't really want to eat that. Lol.
Price: Rs 190. Pick it up from Hobnob's outlet at Dolmen, Clifton.
That's not all. We also asked you about your favourite carrot cakes in Karachi and here is what you picked!
In the community picks, Auntie Munaver emerged as a favourite. The cake is priced at Rs. 650 per slice and Rs. 2300 per a 2 pound serving.
"Has to be Auntie Munaver"
And because, there's always one suggestion that is wilding.
"The carrot cake at South City Hospital. So good!"
So there you go! All the many places in Karachi you can have a really good carrot cake at. I have had too many for now, so onto the next list! Let me know what you would want it to be.
Which carrot cake in Karachi are you rooting for the most?