Beef Smash is the newest burger place on the block. Started by a husband-wife duo, the place has gotten attention for their cheeseburgers. It has also made it on our list of "Best Burgers in Karachi". If you are here to see the Beef Smash Menu, our recommendations and location – read on!
First of all: The Beef Smash Menu
Their operational hours are 12PM to 2:30AM.
Where is Beef Smash? [Location]
First Time at Beef Smash? Here is what to keep in mind:
1. As evident from the name, the chicken options here are limited. You get two chicken burger options: one in grilled chicken and one in fried – which is for kids.
2. Their main USP is the beef itself – and if you ask us, an additional beef patty gets you the home run.
3. The place has a casual vibe, with their Shaheed e Millat outlet being more spacious than the Khayaban e Seher one. The latter feels more suited to a takeaway space though there are seating options.
4. For a first time order, stick to Lord of the Fries and Downright Dirty (Ancho) Double Patty with a pepperoni add-on then work your way through the rest of the menu and figure out your favourites.
What Do I Order from Beef Smash Menu?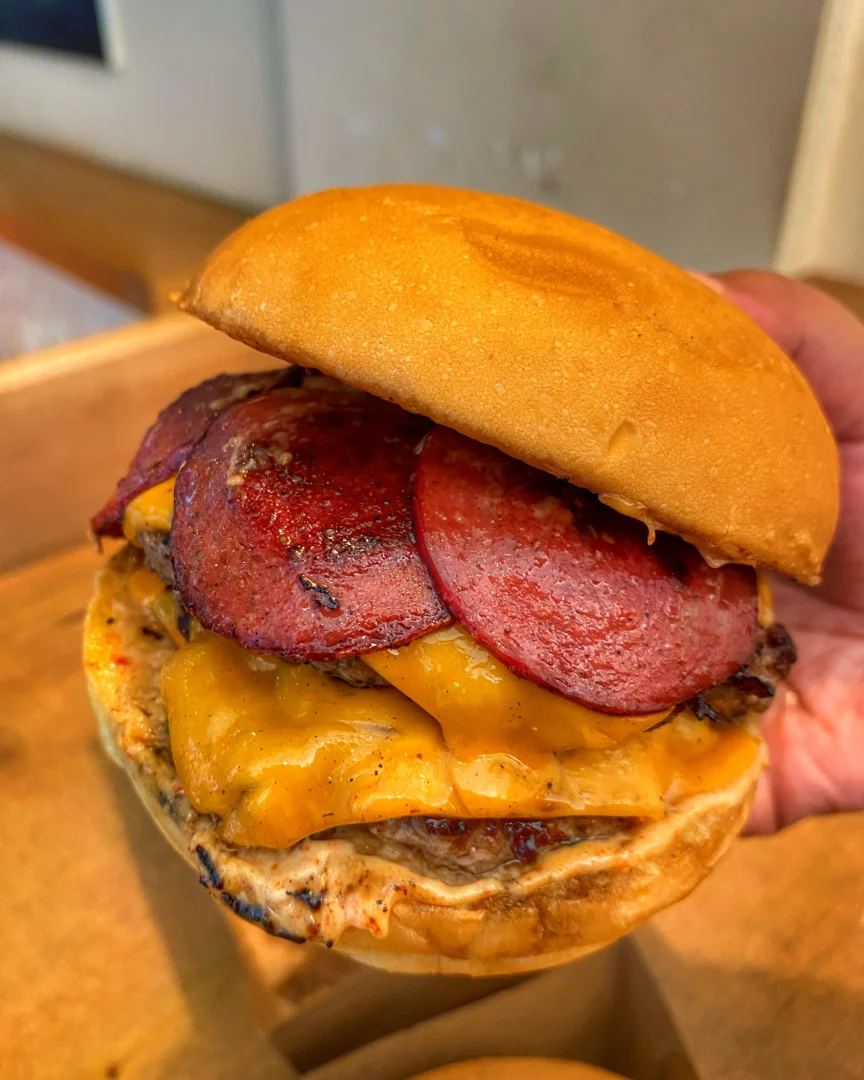 1. Downright Dirty Burger
The Downright Dirty Burger with double patty and with a pepperoni add-on was the one we liked the most. The beef patty here was succulent and not dry at all. It would melt-in-your-mouth with the cheese. The additional pepperoni added more smoked meatiness which was great.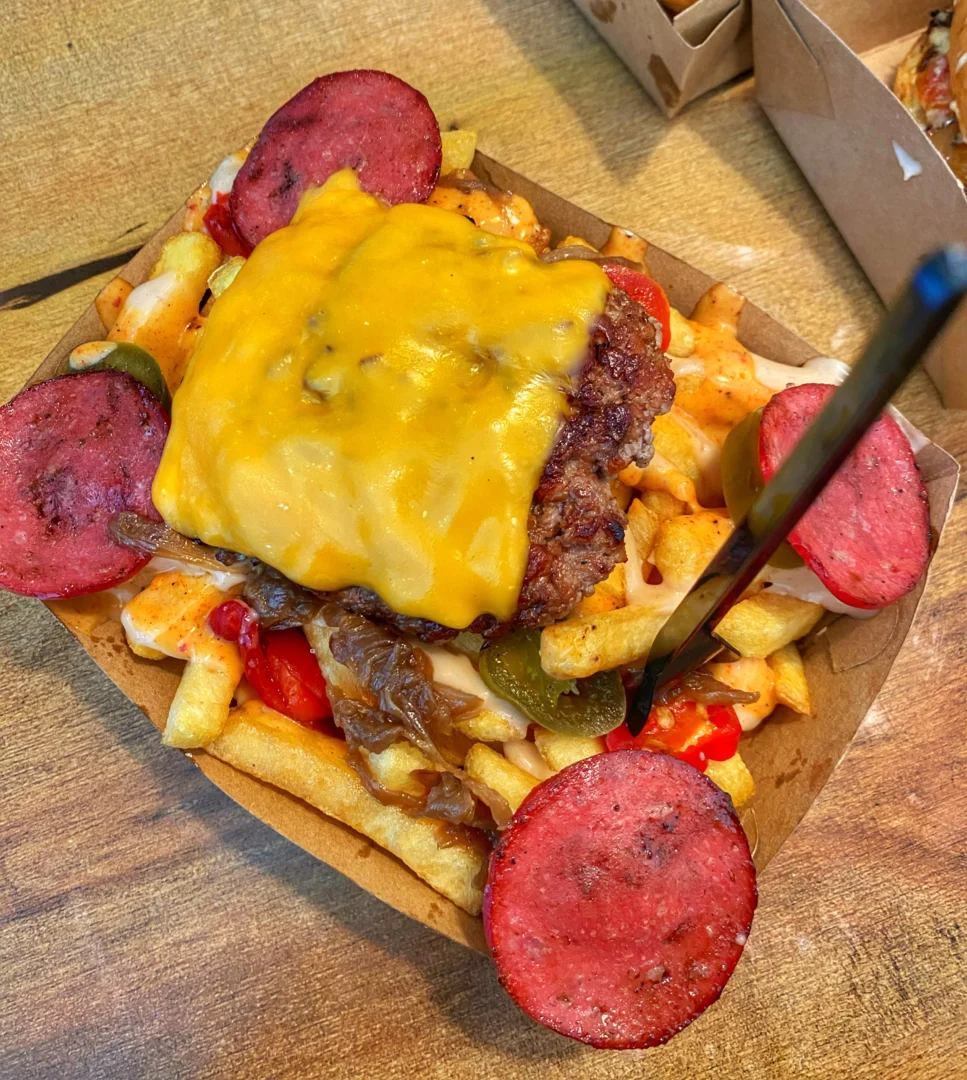 2. Lord of The Fries
It's not easy to make loaded fries great because the fries can get soggy and pasty real fast but not these ones. They have really good masala and seasoning on them and the sauces further make it better. Definitely a must-try at Beef Smash.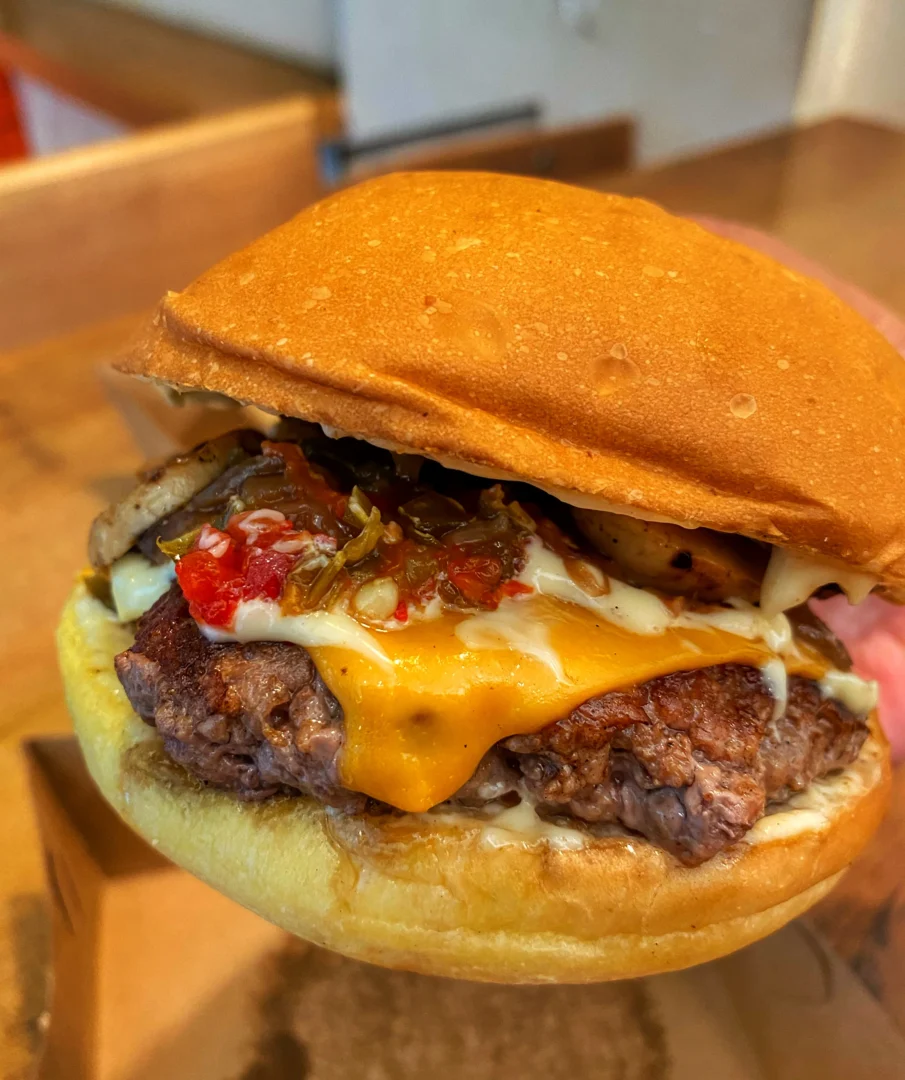 3. Pepper Express
This was the burger most people said was their favourite at Beef Smash. This has grilled mushrooms, jalapeno peppers and a garlic sauce.
What We Would Love To See On Their Menu Next?
1. Hot Dogs
2. Fried Chicken
3. An expansion of the range of burgers – preferably with sharper sauces.
4. More side options: corn on the cob? a potato salad? 
Have you been? Leave your reviews of the place in the comments below.