Melbrew Coffee Bar, opened the same day the much awaited franchise, The Coffee Bean and Tea Leaf also did in Karachi. Comparisons were inevitable and yet Melbrew has created a hype for itself that is distinctly its own. 
Located right next to Springs Store, a much frequented grocery store that also houses a restaurant, Mewlbrew has tried to stand out as a coffeeshop by claiming they are bringing, "Melbourne's finest coffee to Karachi".
People may ask why and to that they say, it's because the city is popularly known as the coffee capital of the world, with more coffeeshops per person than any other city.
(Side note: Karachi may just beat Melbourne to it.)
Currently, Melbrew only offers takeaway and delivery with only a few bar stools in the shop available as seating. Below is our recommendations, Melbrew's menu and location deets.
If you would like to review your experience at Melbrew, please leave a comment below.
What do I order at Melbrew Coffee Bar?
We are slowly going through their menu and have liked the following so far:
i) The Iced Spanish Latte
This has your usual espresso shot, milk, ice but with also a little condensed milk mixed in. However, this was also really well-blended and the coffee kick did not get subdued.
Price: 550 (inclusive of tax)
2) Dirty Coffee
Dirty Coffee is when you pour hot espresso over a cup of cold milk. When mixed in, it delivers on this pleasantly warm and slightly cool drink with coffee flavours shining through. Not something you see on coffee menus here a lot.
3) Iced Caramel Macchiato
This has a stronger caffeine kick than a latte. The caramel brings the sweetness, without being overpowering. Again, a great blend.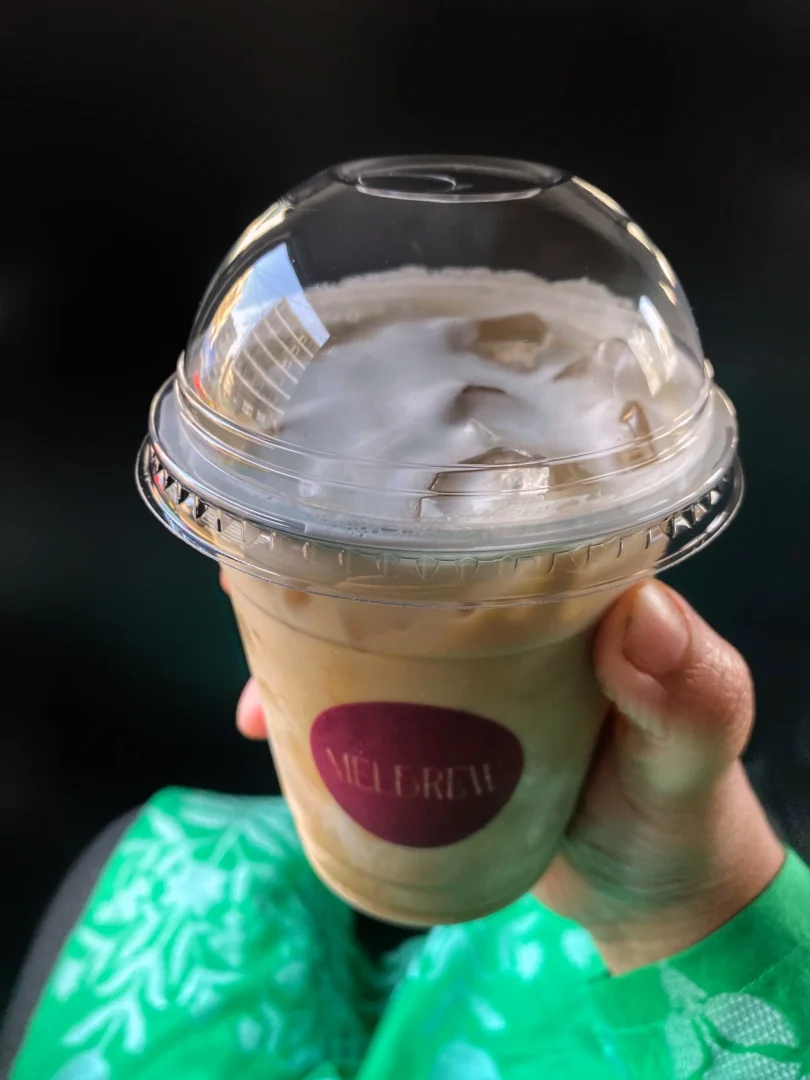 Have you been to Melbrew Coffee Bar? Let us know your experience or recommendations below.