Mews created a mark for itself when it opened for its beautiful ambiance and an eclectic menu – of which a few things became everyone's favourite order. There was the Korean Beef Bowl, the Trio of Fries, the trusted Mac and Cheese and that Nutella French Toast. Post COVID, when almost every other place went through a revamp (if they survived), Mews also ushered in a new chef and a new menu direction. Want to see what the new Mews Menu looks like? Read along.
First of all: The Mews Menu [updated July 2023]
Their operational hours are 8AM to 12:30AM.
Where is Mews? [Location]
First Time at Mews? Here is what to keep in mind:
Since the menu revamp, we have gone to Mews four times and here is something that stands out:
– The menu now has plenty of vegetarian options – which is great
– A lot of small plates look and sound creative
– The original best-sellers are still there
HOWEVER,
– Finding what's good to order at Mews is trial and error – and we don't say that lightly. 
First, The Recommendations
This is arguably the best thing on the menu. The beef, caramelised onions, cheese - the bread could be impoved but overall - a pretty solid beef sandwich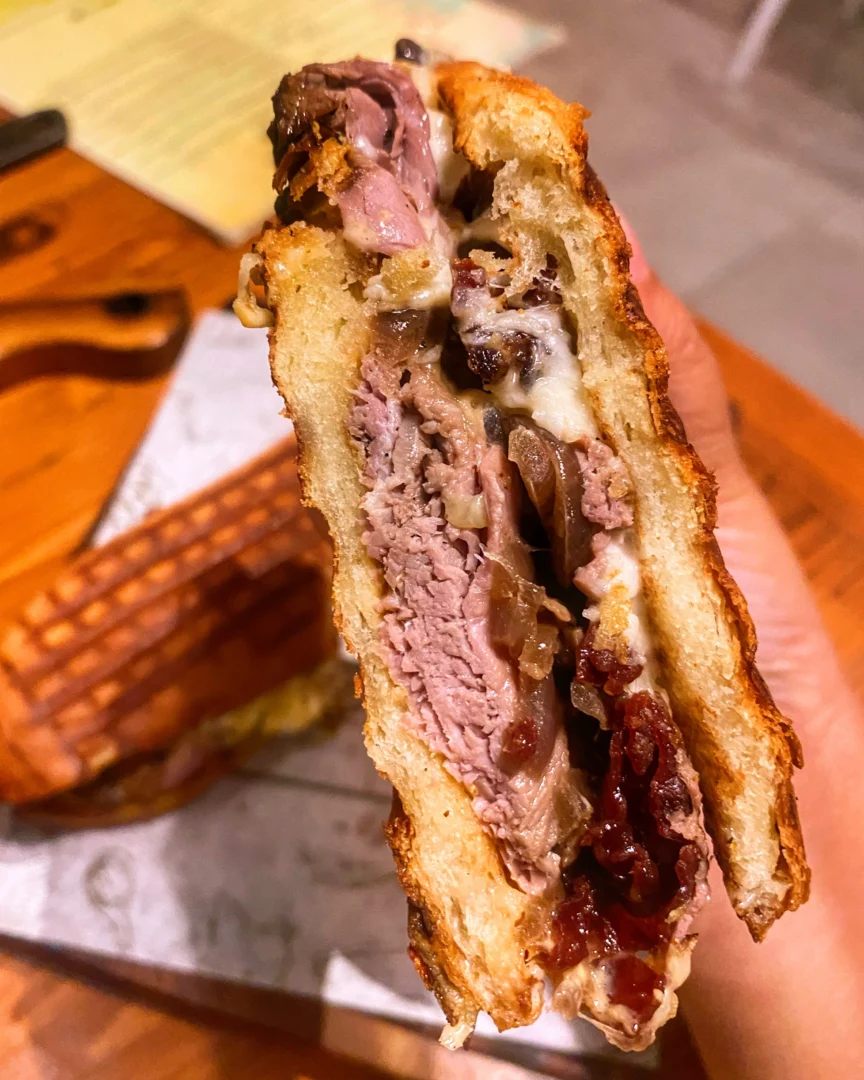 We definitely think more places need to do breakfast sandwiches. This is a good one. Scrambled eggs, turkey bacon, cheese, a sour-cream based sauce and fluffy buns.
This is a bit sauce heavy but decent overall.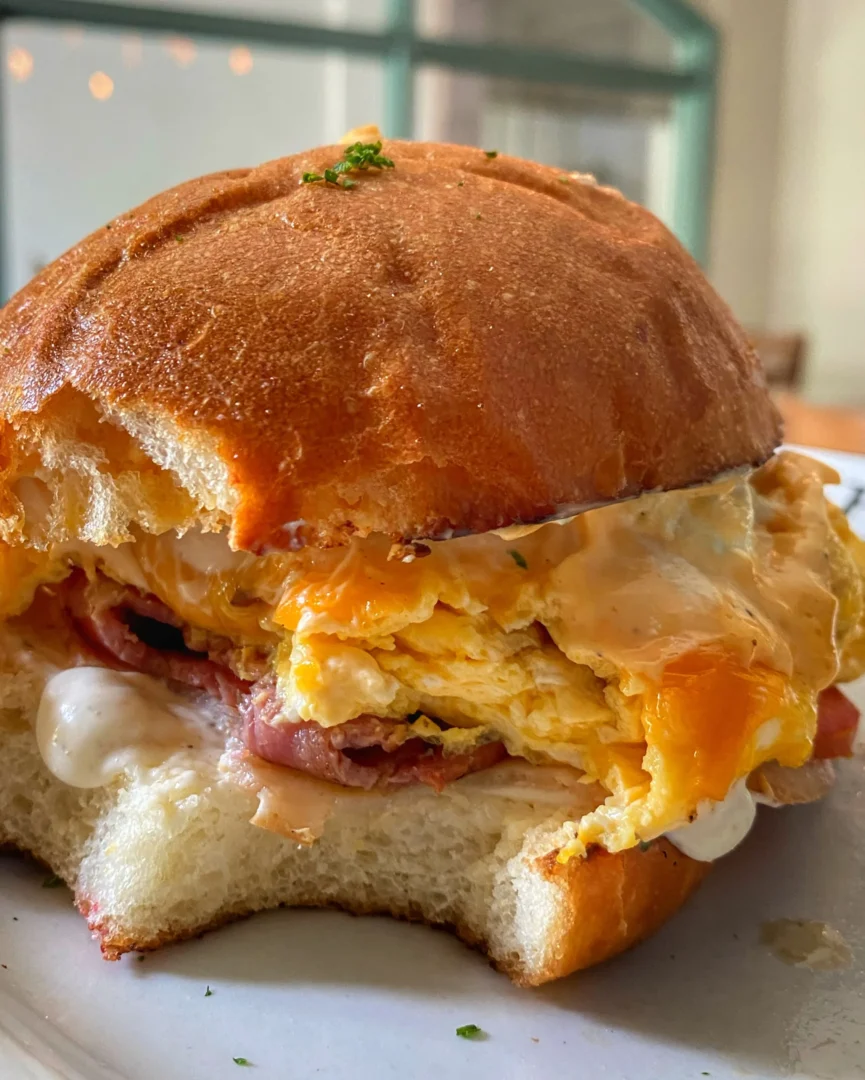 We are sure somewhere someone is appalled at seeing onions on top of hummus - however, here - the pickled onions were the best part. It gave a punch to the dish.
However, there was a bitter after-taste to the dip.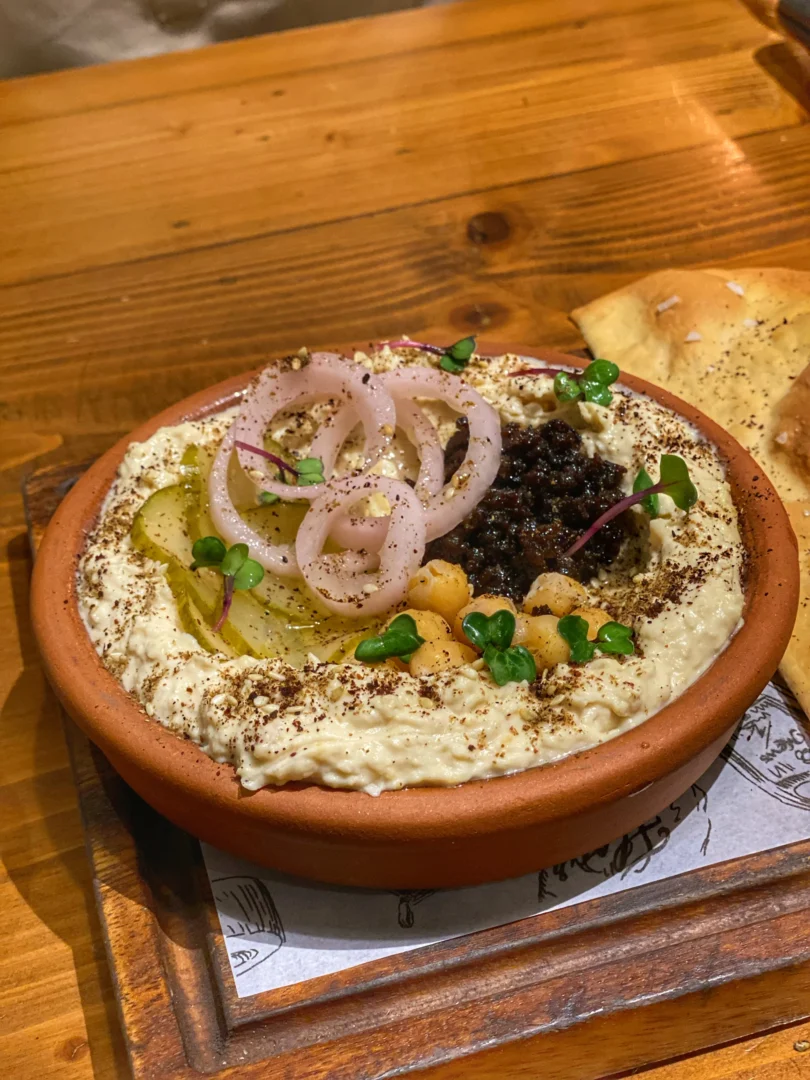 Can you go wrong with roasted garlic? Not quite and this pizza flavour is proof. Definitely the safest thing we can recommend at Mews.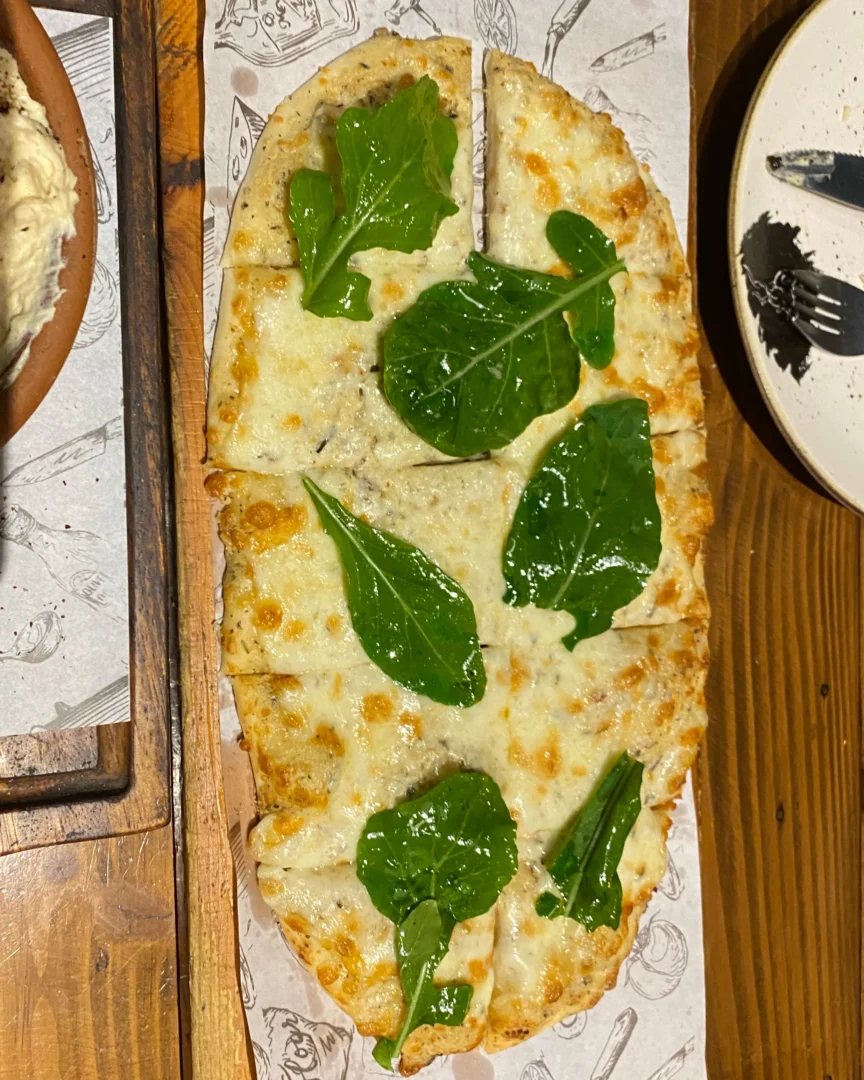 This used to Mews's best-seller (and probably still is ) - BUT - it is an atrocity to mac n cheese. It just tastes like flour or uncooked roux that hasn't been cooked together with the macaroni enough.
It honestly looks like all the skillet dishes aren't cooked properly because the beef in this beef lasagne was just not it. We were expecting a ragu sauce but found uncooked pieces of beef that also didn't go together with the overall dish.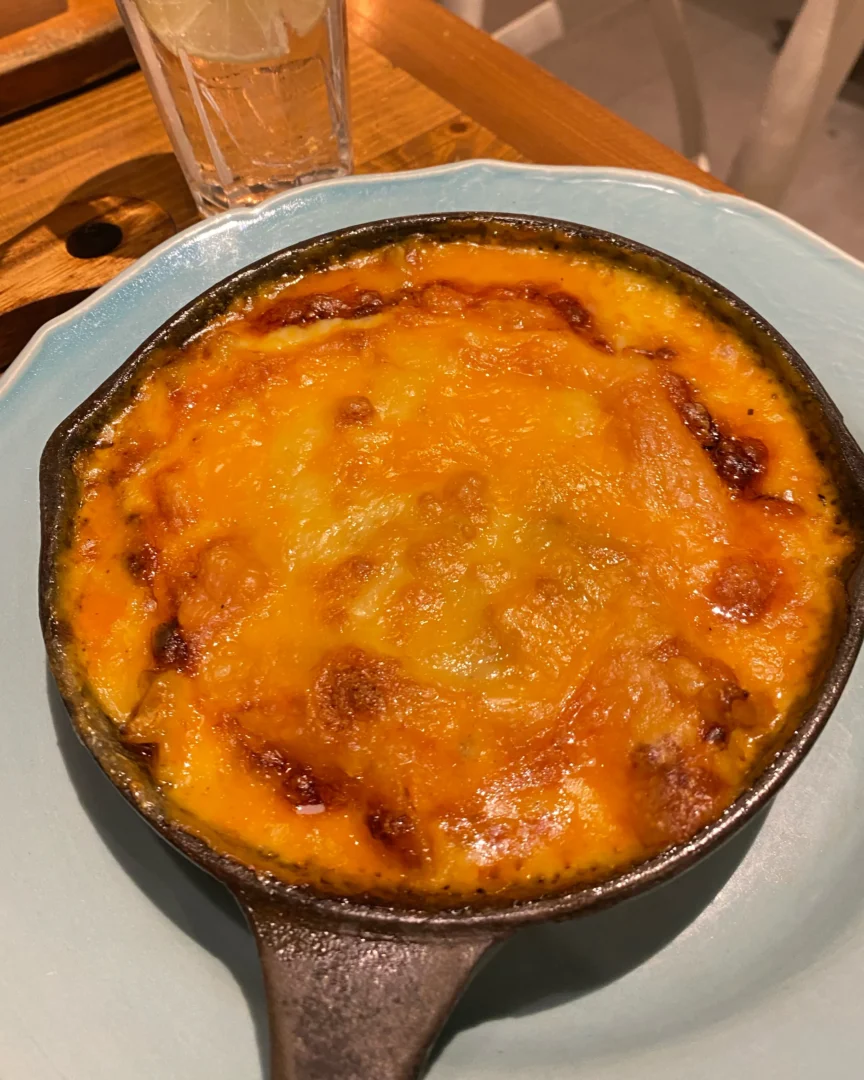 Fire-Roasted Eggplant on Lavash
This one hurt because we are huge fans of eggplants as an ingredient and we really want more places to do vegetarian plates. However, this was a mess. Firstly, look at that amount of green leaves - how is one supposed to eat that? The dish overall was mostly just bitter and didn't capitalise on the flavour of eggplants at all.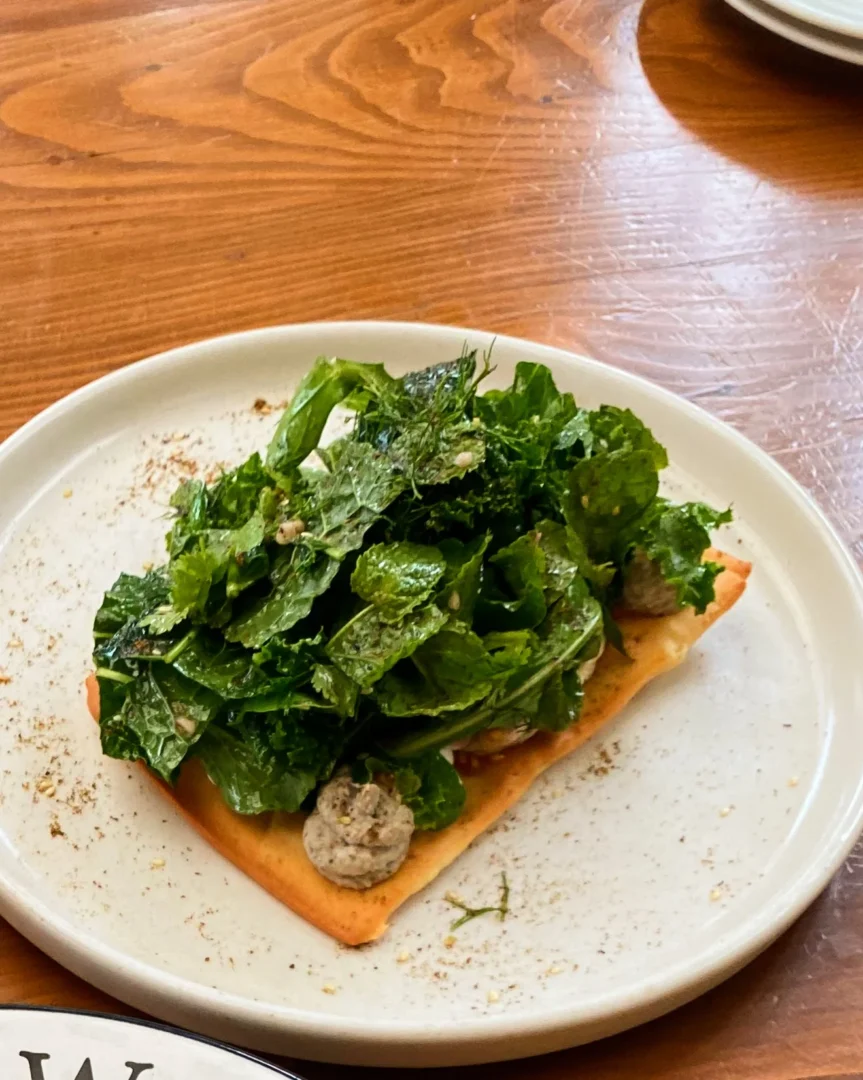 Whipped Feta and Beetroot
Okay, this wasn't as bad as the error dishes in the "errors" list - but overall very underwhelming. Again, the amount of greens on this is disproportionate. We loved the whipped feta itself.
Does presentation matter more than taste?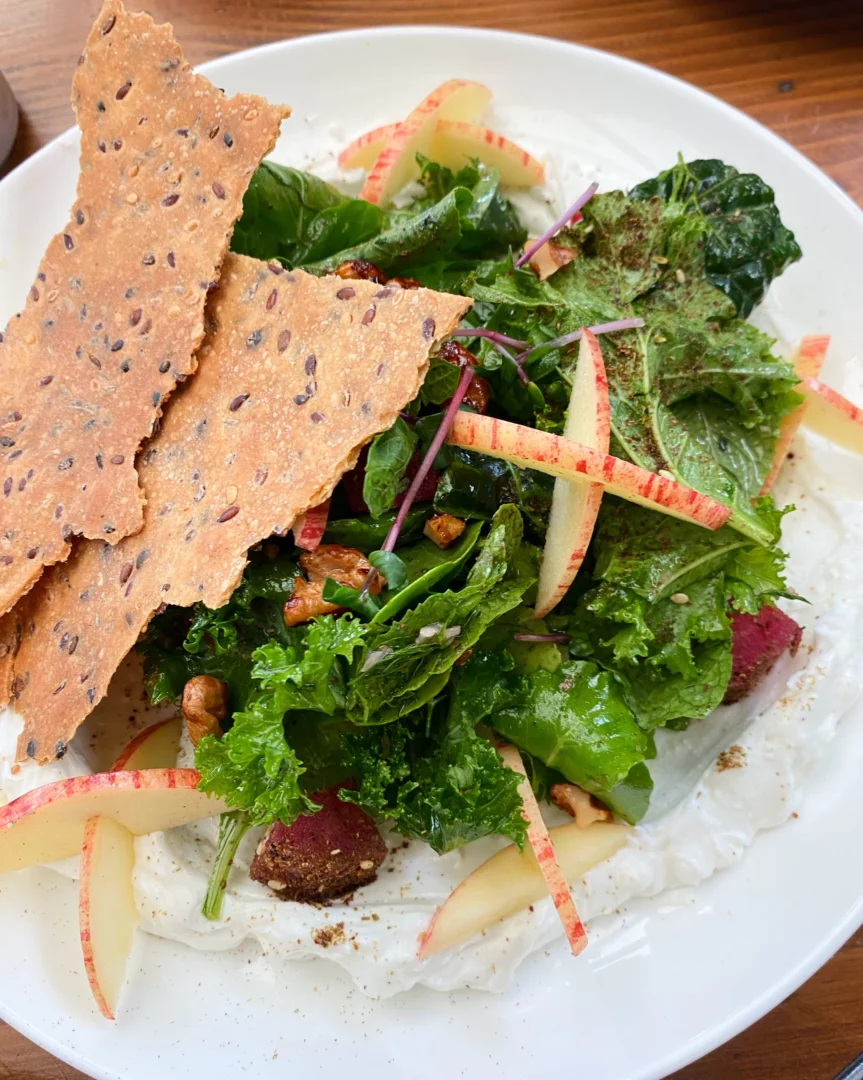 Overall, the vibes of this place are pretty cool. It is very spacious and probably the perfect place to celebrate a birthday (space-wise). The menu is an extreme hit and miss – like we have rarely seen such blatant misses anywhere else. BUT if you already know your favourites, it might still work for you.
And if you are going for the first time, well the guide is for you.